How to Start a Tent Rental Business In India– Beginner's Guide
Ever thought of starting up a tent rental business in India? Tent rentals remains an untapped gold mine. Interestingly, this business requires relatively low running cost – since the rental equipment may only demand little maintenance from time to time.
Several occasions take place from time to time – practically every day – but especially during weekends. From birthday parties, engagements and weddings, company meetings, conferences, award ceremonies, graduation, family reunions – among others.
Indeed, ceremonies are lined out through the weeks and months – year-in-year-out. This makes this business highly promising for investors. Whether on large scale or a small scale rental capacity, there are wide-range events people would need your tent rental services for.
Here's a quick look at why rental business is a wise choice
· High demand for rental items
· You become your boss
· High return on investment
· Growth in the tent rentals business
· Low maintenance cost
To mention a few
As you read on, you'd discover how to run a successful rental business and make a good profit from it in no time.
Things to do Before You Begin a Tent Rental Business
know the Tent Type
Before you delve into the tent hire business, you want to consider the particular type of tents – and other accompanying accessories - to acquire. Here, your budget will determine the most suitable rental business for your initial startup.
Here are different types of tents you may want to select from:
Party Tent
Parties are held for different kinds of events – from professional settings to small informal outdoor gatherings.
Professional parties may include annual conferences, company's end of year feast, professional association meetings, etc. Typically, such gatherings demand broad-ranged expensive requirements – from special intercontinental cuisines, exotic wines/drinks, as well as high-class entertainment like classical dance, standard equipment, cultural programs, music, etc. providing rentals for such events may require having large executive tents with high-end accessories.
On the other hand, smaller parties may include a get-together with college friends, birthday hangout, family reunion, graduation ceremonies, and similar low budget-parties. Offering rental services to such events are less demanding. Good drinks, a couple of informal entertainments, and some good foods may be all you need. Here, a small to moderately sized tent should serve.
Wedding Tents
Wedding tents are typically more colorful. SInce its their big day, couples want to have the best of everything - inclduing tents and accessories. For weddings, you'd need a large sized tent to serve a wide range wedding demands. While this might be a bit capital intensive for startups, weddings happen every now and then. SO, with the right marketing strageties, expect to get your capital within in relatively short space.
Make a Plan
Before you venture in, write out a clear-enough business plan for your rental company. This will serve as your road map. Your plan spells out a workable strategy to achieve your rental business goal and become successful in it.
It addresses all concerns – from funding to the business's possible weaknesses and strengths. Your plan also captures a strong summary of your business's mission and vision and a detailed path to success.
When drafting your tent rental business plan, take your time – no rush. Do thorough investigations and market survey. This will not only help you define your expectations but will come handy when you need to present a detailed plan to secure financial assistance from banks and other financial houses. Here's a quick look at what your plan should detail:
· Source of income
· How to buy cheap tents from manufacturers
· How are your target customers?
· What exact services do your target customers need?
· Whether or not you need an office
· Storage plan
· Tent rental insurance
· How do you transport your services to customers?
Market your Tent Rental Services
Marketing brings your tent rental services to the world and, in turn, boosts patronage. Here are platforms to help you get quicker results:
Amazon
Amazon is a world-renowned e-commerce giant. The e-commerce platform records millions of visitor, daily. Amazon serves users from all over the world, creating robust opportunities for sellers to sell off their products with little efforts. Showcase your rentals on this platform and expect good returns in a short time.
Alibaba
China-based Alibaba is another promising e-commerce platform to market – or sell – your tents and rental accessories. Alibaba boasts of its presence in over 200 countries and territories. That more than enough reach for your tent rentals. Alibaba has a huge market based in china – and the world over.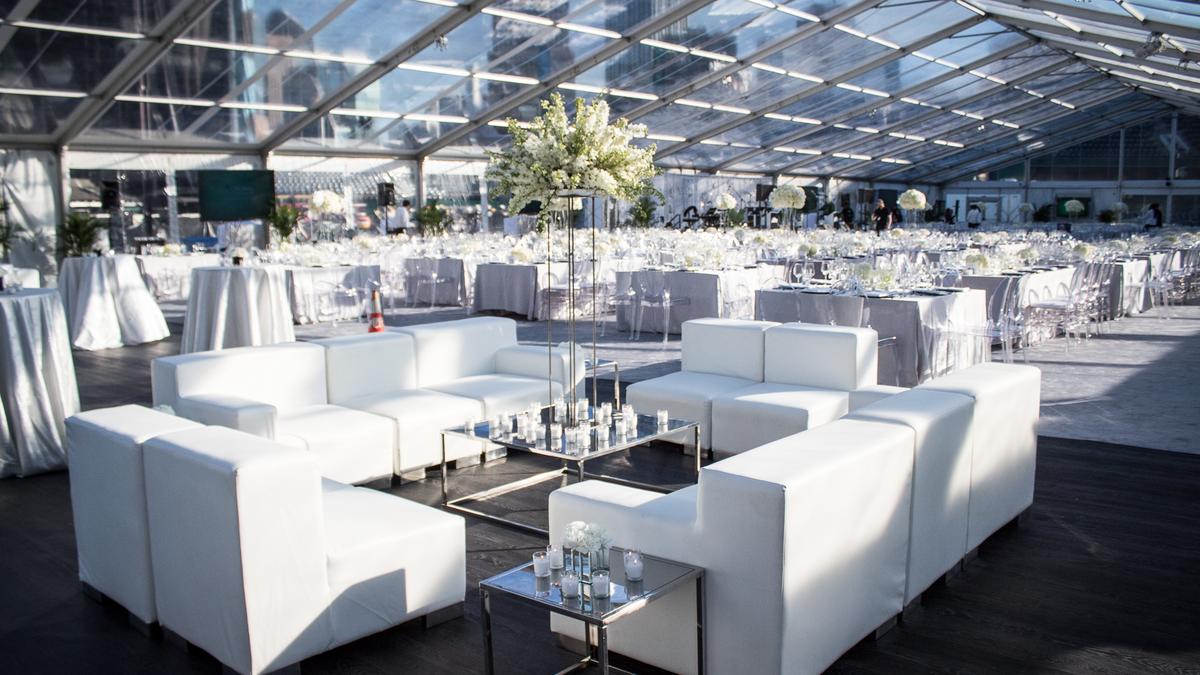 TV Adverts
TV jingles help you reach out to people around your community faster than any other medium on the list. Unlike amazon and Alibaba, TV adverts can you adverts to both internet users and non-internet users.
This medium is highly effective, as it introduces your tent rentals to people who need such services around your locality. Visit local TV and radio channels around you and make them help spread the message. This is a potential business growth booster for your business.
Top Tent Manufacturers in China
Liri tent
Established in 1997, Zhuhai-based Liri Tent engages mainly in designing, manufacturing, rental, and sales of top quality aluminum span tents. The company provides temporary space solution to a wide range of event demands including sports, exhibitions, festivals, warehousing, and parties with their temporary mobile buildings. Over the years, Liri has secured a significant market share in Europe, North American, Africa, Middle East, as well as South East Asia.
Losberger Tent
Shanghai-based Losberger is one of China's renowned tent manufacturers. They make rental equipment, special tents, events and trade fair halls, marquees, and large tents as well as party tents and pagodas.
Besides event tents, they offer mobile rooms, exhibition halls, containers, fast construction rooms, and storage marquees which may be used for several purposes – including hospitality, beer festivals, concerts, private events, read shows, mega-events, government events, fashion shows, automotive events, conferences, exhibition and trade fairs, sports events, among others. So whatever your tent rental needs are, Losberger got you covered.
Superb Tent is another renowned China tent manufacturer. They offer you a tent option for all your party needs – from banquets, wedding, birthdays, anniversaries, and all kinds of events.
They sell a wide range of tent options for both small or large rental services. Superb Tent also sells supporting tent accessories like sounds truss, stage, decorative lining, carpet, floor, glass doors, clear PV windows, lass walls, air conditioners, lightning, etc.
Indeed, Superb Tent has all you need to kick start your party rental needs. They have a physical presence in China, India, America, Kenya, and some West African states.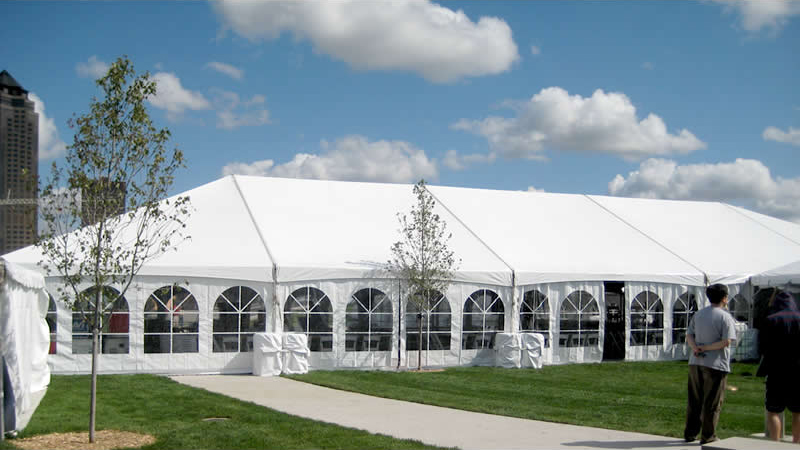 Shelter Structure brings you a solution for all your tents and marquee needs – regardless of size and style. Shelter party tents are your best bet when it comes to rental options for events like Christmas celebrations, birthday parties, wedding ceremonies, annual banquet, music festivals, or even mini-sized backyard gathering.
They also design custom tents for events like light festivals, musical carnivals, and beer festivals.
For a customized party arena, you can trust Shelter to supply you will everything you need. For your party rental business, you can obtain curved rood, tents, mixed party tents, thermos roof system, and even the latest geodesic dome series at good rates.
Who Are Your Competitors?
To succeed in the tent rental space, you need to know your competitors. Indeed, there's a lot to learn from those big names in your industry. Find out the secrets of their success. Discover their marketing strategies, customer service, how they transport their services, and what makes their clients come back?
Dig dip into their experiences – their ups and downs – and find out how they scaled through. Here are some successful tent rental services you can closely monitor. Watch them closely and copy their success tricks.
· Classic Party Rentals
· Blue Amber
· Deepak tent and caterers
· Affordable Party & Event Rentals
know the Price
Know clearly how much money each order will cost. This will help define your expectation from your rental business
See the charts below:
Tent Rentals Pricing Chart:
| | |
| --- | --- |
| Tent Size | Cost / Day |
| 10′ x 10′ Tent | $170.00 |
| 10′ x 20′ Tent | $300.00 |
| 10′ x 30′ Tent | $500.00 |
| 15′ x 15′ Tent | $350.00 |
| 20′ x 20′ Tent | $450.00 |
| 15′ x 30′ Tent | $550.00 |
| 20′ x 30′ Tent | $600.00 |
| 15′ x 45′ Tent | $650.00 |
| 20′ x 40′ Tent | $700.00 |
| 20′ x 50′ Tent | $850.00 |
| 20′ x 60′ Tent | $1,200.00 |
| 30′ x 40′ Tent | $1,200.00 |
| 40′ x 40′ Tent | $1,350.00 |
| 20′ x 80′ Tent | $1,350.00 |
| 30′ x 60′ Tent | $1,450.00 |
| 40′ x 60′ Tent | $2,300.00 |
| 40′ x 80′ Tent | $2,500.00 |
| 40′ x 100′ Tent | $2,850.00 |
| 40′ x 120′ Tent | $3,300.00 |
Let's Help You Find the Best Tent Prices
Wish to begin a tent house service? 1000SKU.com is your trusted companion. We can help customize your search and connect you to top manufactures where you can source for your tents and other rental equipment at affordable rates.
1000SKU.com is a China-based e-commerce directory that links tent manufacturers, tent rental services with buyers and seekers of rental services globally. Our platform can also help you market your tent rental services to the world.
Interestingly, since 2007, this e-commerce giant has made a reputation for quality.
Check out best deals from manufacturers and wholesalers from all over the world.