Whether building a new home or renovating an existing structure, it is a journey that can be both delightful and challenging at the same time. Building anything new allows you to define what you exactly want. As with any journey, you will want to know almost everything about the place you are going to, the same goes for construction projects.
Constructing a building can be the most complicated, time-consuming and expensive task without sufficient information. This guide will help you understand metal building homes and why you should consider them for your next project.
What are Metal Buildings?
Metal buildings are steel structures that are designed to be used for a variety of purposes including homes, workspaces, storage, garages, and more. The metal structure is fabricated with steel for the internal and external support. A metal building made from galvanized steel can withstand harsh climate conditions and the test of time. Also, it is easier to build and completely customizable to your purposes.
The kind of structure is designed for easy installation and long-term usage. They are available in an array of types and the range of applications has improved due to endless products and design capabilities.
Metal Building Homes – Things You Need to Know
If you've decided to invest in the metal structure, you must be looking for the right information to get started. Well! Here's everything you need to know about metal buildings before starting with the project.
Metal building systems are professionally engineered structures that utilize high-quality materials and components depending on the customer's needs. Most of the metal units are build as per exact specifications.
Why Invest in Metal Buildings?
Wondering why choose metal structures over traditional ones? Check out the biggest reasons that a metal building is right for you:
ü Shorter Construction Timeframe – First, metal or steel buildings are easy to set up and work with. It means that the metal structures takes much less time to put in place than it does to construct a building using traditional materials and methods. A lot of construction companies provide pre-engineered or prefabricated structures which can be a great option if you are looking for an instant solution.
ü Highly Flexible & Adjustable – Panels used for building metal buildings are extremely flexible and can be adjusted to the exact specifications or size requirements. The expansion of the structure is also a lot easier as compared to the traditionally- constructed buildings. The structures can be customized to the exact size or shape requirement and additional features can also be included.
ü Reduced Construction Costs – Unlike traditional materials and methods, there are seldom any delays in a metal building construction. While steel may not be exactly cheap, the overall costs of building these structures are lower as compared to other materials. Also, the kind of buildings is easier to maintain which means you don't need to spend a lot of money to keep them in original form.
ü Recyclable & Environment Friendly – Another significant advantage of metal buildings is that the material can be recycled as and when required. Even when the metal building has outlived its purpose, the material can be recycled for further construction. The type of structures are mostly made of metal, there is no or less wood required which means no trees are cut.
ü More Energy Efficient – Buildings made of steel allow for much better insulation as compared to the structures made of wood or other materials. The increased energy efficiency can help reduce heating and cooling bills which mean greater savings. Also, the advancements in technology have truly expanded the capabilities of steel buildings and that's why they are popular in the private and commercial sectors.
ü Aesthetic Enhancements – Metal buildings no longer have to look like old school buildings with no curb appeal. With the evolution of modern developments in the design, a huge variety of styles and shapes are available these days. The innovations and creativity injected in this field have changed the way people used to think about metal structures. Today's structures are not only sustainable, but they are also esthetically appealing.
ü An Array of Practical Aspects – As metal structures do not require large support columns, they are an ideal alternative for a broad range of construction projects. Steel buildings are suited for a different types of construction projects including residential, commercial, industrial, institutions, agricultural, etc. Less energy consumption, durability, and sustainability of steel buildings make them the right choice for a variety of purposes.
ü Quality Control – As most of the components of steel buildings are created in a factory, you can expect the highest standards of quality. The sections are constructed in a controlled environment which means less wastage of material and a higher level of quality. Furthermore, each component is checked before shipping which increases the longevity of the buildings. Also, they require fewer repairs as there are less wear and tear.
ü Weather Resistance – One strong reason why steel buildings are becoming the number one choice for residential and commercial construction is that they are weather resistant. The kind of structures provides unmatched protection from the elements, pest infections, intruders, and natural disasters. The high-quality, prefabricated buildings can be designed to meet a customer's safety and environment needs.
ü Exceptional Safety Standards – Most of the building sections are constructed in a factory which means that the construction process is completed by certified professionals under a controlled environment. Also, decades of testing have ensured metal buildings are engineered to strict safety standards to keep them protected from hazardous issues.
ü Size, Design, and Color Customization – Though the metal buildings are available in many different sizes and designs, they can be customized in a variety of ways to meet the exact requirements. You can choose from an array of doors and windows designs along with a wide range of color options. Furthermore, prefabricated buildings can be built in a range of styles.
While the durability of metal as a construction material cannot be questioned, some of its other advantages were unknown. The above-mentioned points will help you understand more about these structures if you are looking for cost-effective building solutions.
5 Tips for Maintaining Metal Buildings:
1.

Though metal buildings require less maintenance, it is advised to get your building inspected at least once a year. Get it checked for any loose screws or bolts as loose connections may lead to wear and tear.

2.

Keep the building clean and touch up scratches to prevent rust and enjoy a long life span. You can also consider painting your building from time to time to keep it in good shape.

3.

Keep the roof clean by sweeping off wet leaves and debris especially when you experience heavy snowfall in your area. A clean roof with no debris will reduce the risk of collapse.

4.

Seal all the potential entry points to prevent damage from wind gusts and keep the structure safe.

5.

Seek professional help in case you notice any problem with your building.
Know the Different Types of Metal Buildings:
Whether you are looking for a residential building such a storage room or workshop to improve the functionality of your home or a big warehouse or storefront, metal buildings can be a perfect solution. Also, the material is strong and versatile enough to construct industrial and agricultural buildings that can be used for several purposes.
If you have decided to build or buy a metal building but fenced about what type of building will be right for you. Let's run down your options and check out some popular types of metal buildings:
Residential Metal Buildings
Whether you are thinking about building a small garage or your next home, the diversity of steel buildings allow you to create the place of your dreams in no time. The availability of metal building kits or metal garage kits offers the opportunity to consider DIY projects. There's nothing as stronger and smarter than steel when it comes to building residential buildings.
Here's the list of some popular residential metal buildings:
- Metal Homes
- Metal Garages
- Metal Storage Sheds
- Metal Utility Carports
- Metal Barns
- Metal Workshops
- Metal Hobby Huts
- Custom Metal Buildings
Commercial Metal Buildings
Commercial businesses always look for strong and sustainable material for constructing buildings. Metal is one such material that provides quicker construction, cheaper insurance premiums, and smaller utility bills along with greater functionality. Moreover, commercial metal buildings do not have to look like a simple barn. A wide variety of interiors and exteriors styles can be achieved using metal as a building material.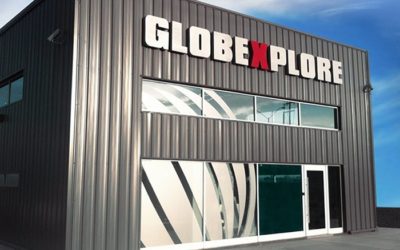 Take a look at some popular commercial metal buildings:
- Metal Storefronts
- Metal Storage Units
- Metal Restaurants
- Metal Offices
- Metal Hangers
- Metal Gazebo
- Recreational
Industrial Metal Buildings
The durability, flexibility, and affordability offered by metal or steel buildings make them an ideal solution for industrial applications. Metal is one such material that can be used to construct towering ceilings for large structures like warehouses. Furthermore, metal buildings can be customized to the specifications of industrial requirements without spending a fortune.
The following are some options for industrial metal buildings:
- Metal Heavy Equipment Storage
- Metal Manufacturing Unit
- Metal Storage Units
- Metal Warehouses
Agricultural Metal Buildings
The agriculture sector requires massive free span space and only steel buildings can stand up to challenges by offering flexibility and functionality. The versatility of steel makes it perfect framing material which means any shape or style can be constructed to meet the requirements. A multitude of options is available, including several types of styles and sizes to suit different agricultural applications.
Check out the list of agricultural metal buildings:
- Metal Livestock Barns
- Metal Dairy Barns
- Metal Storage Units
- Equipment Storage
- Workshops
Metal Buildings Near Me:
Searching 'metal buildings near me'? Well! A lot of companies provide prefabricated buildings that you can easily install by yourself or with little professional assistance.
Some popular metal building homes plans that you may consider include:
- Column and Beam Buildings
- Lean-to Structures
- Gazebos
- Single Span Rigid Frame
- Multi-Span Rigid Frame
- Clear Span Construction
Here's the list of popular roof style options for steel buildings:
- Regular Roof Style
- Vertical Roof Style
- Boxed Eave Roof Style
How much does it Cost to Build a Metal Building?
Concerned about metal building prices? Metal buildings are cheaper as compared to traditional buildings as they are fast to erect, easy to maintain, and durable. If you are wondering how much does it cost to build a metal building, there will always be some price discrepancies depending on the quality of material, size, and style. However, the average cost of building a metal structure falls somewhere between $16 to $20 per square foot and may cost up to $40 to $60 per square foot with customization.
For instance, a 100x100 metal building cost can range anywhere from $65,000 to $90,000 depending on its style. A relatively small 30x40 metal building may range from $9,000 to $11,000 which means $7.50 to $9.00 per square ft. However, it is advised to contact a reliable construction company and request an accurate quote depending on your exact requirements. The cost of a steel building can change drastically with every passing day and company to company.
Regardless of building size or use, a huge variety of designs are available for every budget.
The Final Verdict
Homeowners and businesses looking for a cost-effective and sustainable way to create a custom building are finding metal buildings a perfect solution. No matter which building you choose, you will find an array of designs and warranties. A reliable company can help you understand the needs you have and come up with the right solution.
Metal buildings are used for all kinds of things, more than you would have ever imagined!