10 Tips To Rental A Party Tent: Price, Size, Suppliers, Accessories
Sometimes, all you need to make that event look glamorous is getting the right tent with the right accessories. In part, it allows you to pay for the right price and create a comfortable space for your guests. And one good thing about tents is that you can use them for each and every occasion you can think of. They come in handy for party themed events such as hello kitty, frozen fever, Spiderman, Peppa pig, unicorn, Sylvanian graduation party, birthday parties; 1st birthday, 21st birthday or even the 50th birthday party, children's party, princess party, carnival party, holiday party, Surprise Parties, Private Parties, Halloween Parties, Thanksgiving Parties, Christmas Parties, Office Parties, Community Events, Football Tailgating, Car Dealerships, Trade Shows/Conferences, Music Festivals, Branding, Tech Events or anything in between.
The question is more of getting the right tent for you and not whether you need a tent in the first place. In this guide, we take you through the tips to choosing the right tent for that event in mind. Issues ranging from the price to size and to getting the right party event rentals will be answered. You will also learn all you need to know about choosing the right accessories for your tent.
Let's dig deeper:
What size tent do I need for 100 guests?
While deciding on the size of a tent to rent for an event, the first reference point is the number of guests expected at the occasion. If you rent a tent without considering this, you might end up making two grave mistakes. You might source a smaller tent which will not accommodate your guests. On the other hand, you don't want an unnecessarily bigger tent in the sense that party tent prices are dependent on the size.
The second point that informs you about the size to go for is the sitting arrangements and the space you want for that event. As a party planner, you should know if you want a cathedral sitting arrangement or you want to include tables in your party canopy, for instance. You also should be clear on whether or not you need a dance space inside the tent. When you include tables, you will have to go for a bigger tent than you would normally need for the same number of guests. If you are looking forward to hosting 100 guests in your garden party tent, for instance, you will have to erect a 30×60 pole tent.
The size of the tent is not the only factor that determines how much to rent a tent for a party. Others issues such as the need for party tables and chairs for rent will further increase the price. Thus, if you need the tent alone, party tent company should charge you that excluding the costs for the accessories that you do not need. This is what most local party rentals use for party supplies pricing.
Here is a breakdown of a number of people accommodated by different tent sizes:
| | | |
| --- | --- | --- |
| Size and Style of the tent | Covered area (Square Feet) | People comfortably Seated |
| 10x10 Frame/High Peak | 100 | 10 |
| 15x15 Frame | 225 | 16 |
| 20x20 Frame/High Peak | 400 | 40 |
| 20x40 Frame/High Peak | 800 | 62 |
| 20x60 High Peak | 1200 | 96 |
| 20x40 Rope and Pole | 800 | 64 |
| 30x30 Frame | 900 | 72 |
| 30x45 Frame | 1350 | 108 |
| 30x60 Frame | 1800 | 144 |
| 30x75 Frame | 2250 | 180 |
| 30x90 Frame | 2700 | 210 |
| 30' & 40' Clear Top Tents | 1200 | 100 |
| 40' Hexagon | 1040 | 96 |
| 40x40 Frame | 1600 | 126 |
| 40x55 Frame | 2200 | 180 |
| 40x70 Frame | 2800 | 224 |
| 40x85 Frame | 3400 | 270 |
| 40x100 Frame | 4000 | 320 |
| 40x115 Frame | 4600 | 370 |
| 40x40 Rope & Pole | 1600 | 126 |
| 40x60 Rope & Pole | 2400 | 200 |
| 40x80 Rope & Pole | 3200 | 250 |
| 40x100 Rope & Pole | 4000 | 320 |
Accessories:
i. Party entertainment – many party entertainment rentals charge a starting amount of $275 for bars and DJ Booths. Some even include a food station.
ii. Tables and chairs – There is a wide range of options for tables and chairs. There are the basic trestles to the modern stylish tables that can be used for coffee or even dining. The starting price is $45 for tables and $12 for chairs.
iii. Dance floor – a tent dance floor measuring 1.64 by 1.64 feet could cost you between $50 and $100
iv. Party linen rentals – on average, most party linen rentals would cost you between $8 to 30$. Thus, if you need 100 pieces, you are charged $15, you will have to add $1500 to your budget.
v. Anchors. You certainly need anchors for a hassle-free experience. To rent, you will be charged from $0.3 to $5 depending on the designs that you are looking for.
vi. Cover – hiring stage covers will cost you $30 to $80 per 10 feet square.
vii. Curtains – most tent rental services charge an average of $2 per curtain. There could be a stipulated minimum order of around ten depending on the supplier.
viii. Flooring – Depending on the flooring type you consider, you will have to pay around $1 to $2.50 per feet. If you want to floor your 20x20 party tent for instance, and they charge you $2 per feet, you will have to pay $800. Flooring a 10x30 party tent, on the other hand, could cost you something like $600.
ix. Lighting – there is a number of lighting options you can go for. We have chandeliers, market lighting or par lights. Each of these options has varying cost. If for example, you want a mix of crystal chandeliers and par lighting, you will have to part with around $500 and $130 for every chandelier you want to add. If you go for two, you will have to pay $760 in total.
x. Sidewalls – if you expect some rains or you think the evening will be cold, you need sidewalls. This is charged per foot starting from $1 to $4. If you need 200 feet for instance and they charge you at a rate of $2, the charges go up to $400.
xi. Windows – hiring tent windows attracts around $10 per 10 square feet.
xii. Glass Door – if you want a better experience, you might want to include glass doors in your outdoor tent. It will serve you well should there be rains or breeze. Renting might cost you anything between $50 and $100 per piece. If you want three, for instance, you will have to add around $225 in your budget.
xiii. Tent air conditioner - Your party tent air conditioner could cost you something between $500 and $5000.
Party Tent Decoration Ideas & Layout Planner
You do not have to cope with a boring tent layout as there are a number of tent party ideas that could entirely transform the whole look. We are going to demonstrate just a few, otherwise, such ideas are limitless. Party equipment rental service may not extend to decorations and thus this is solely upon you to be creative.
For this guide, we only focus on entrance, poles, and ceiling.
i. Have an appealing entrance
If you want that event to be colorful and glamorous, you certainly have to start with the entrance. In any case, it forms the first notable impression of what the event would look like. We recommend you install delicate draping with a garland of florals and greenery. It is awesome.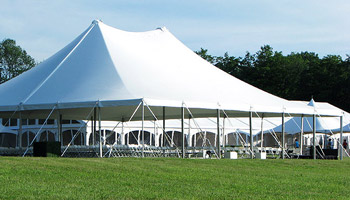 ii. Disguise the poles
If you are going to set up a pole tent, having bear poles is certainly unattractive. Luckily, you have a chance of transforming them to look better. You could tap this chance and disguise them with florals and add some greenery.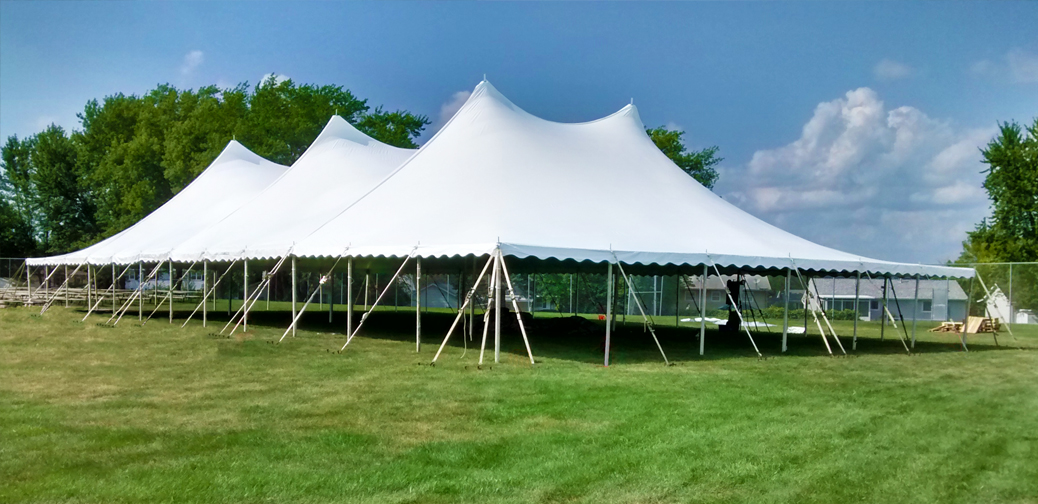 iii. Embellish the ceiling
You do not have to accept the ceiling the way it is. You have the opportunity of making it look even better. Draping and lighting backed with hanging greenery could make the inside of the tent look out of this world!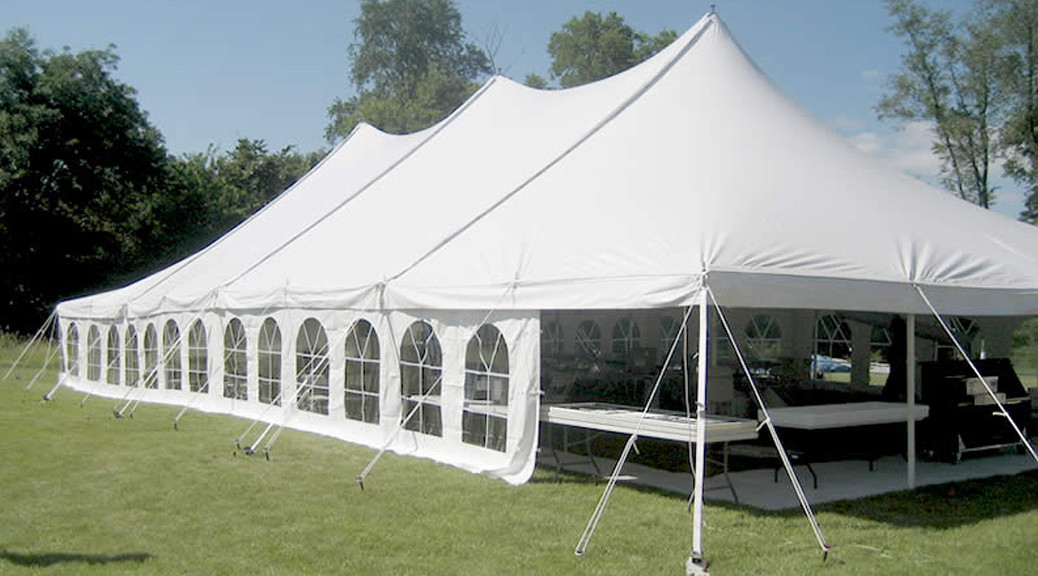 Rental Cost and Classic Party Tent Packages
If you are looking for commercial party tents for, say, a party in the USA, there are a number of places you could buy them from. For classic party rentals or even used party tents for sale, you can buy them on Walmart, Argos, Amazon, Costco, eBay, Overstock or even Alibaba among others. Each of them has a party store where you can access the various tent packages. If you want a marquee tent or any other outside party tents you can get them all here.
Renting a tent accessory one after another could be a daunting undertaking. In fact, it might cost you even higher. Luckily, there is a way you could rent all the accessories you need at a go. You could bargain your prices as a whole and get yourself the full tent package. When you consider this option, you will be charged depending on the number of people you want to host.
Let's have a look at the breakdown:
A package for 50 people – $2500.
This tent package would come with:
ü 30×40 Frame Tent
ü 50 chairs
ü Suitable lighting for the tent
ü Sidewalls
ü Tent curtains
ü Suitable flooring
ü A well organized dance floor
ü Round and rectangular tables in your preference, including for DJ
ü Party entertainment
ü Bar setup and
ü Party linen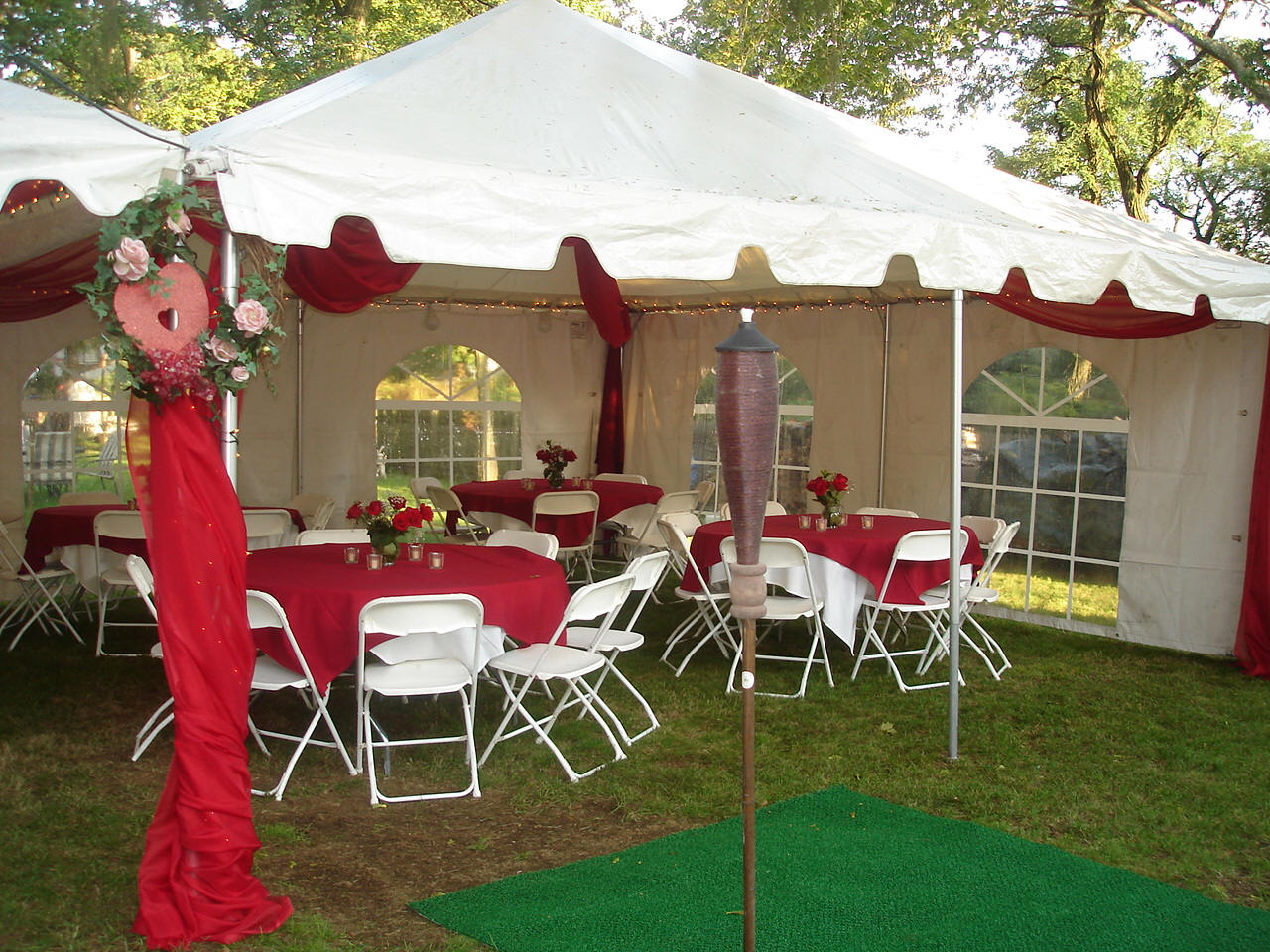 The package will be adjusted in these proportions to suit the number of guests. Thus, more guests mean more chairs, tables, lighting and appropriate size of the tent.
The package will cost:
Ø Tent Package for 75 People - $3500
Ø Tent Package for 75 People 100 – $4500
Ø Tent Package for 75 People 125– $5200
Ø Tent Package for 75 People 150 – $6000
Ø Tent Package for 75 People 175 – $7000
Ø Tent Package for 75 People 200-240 – $7700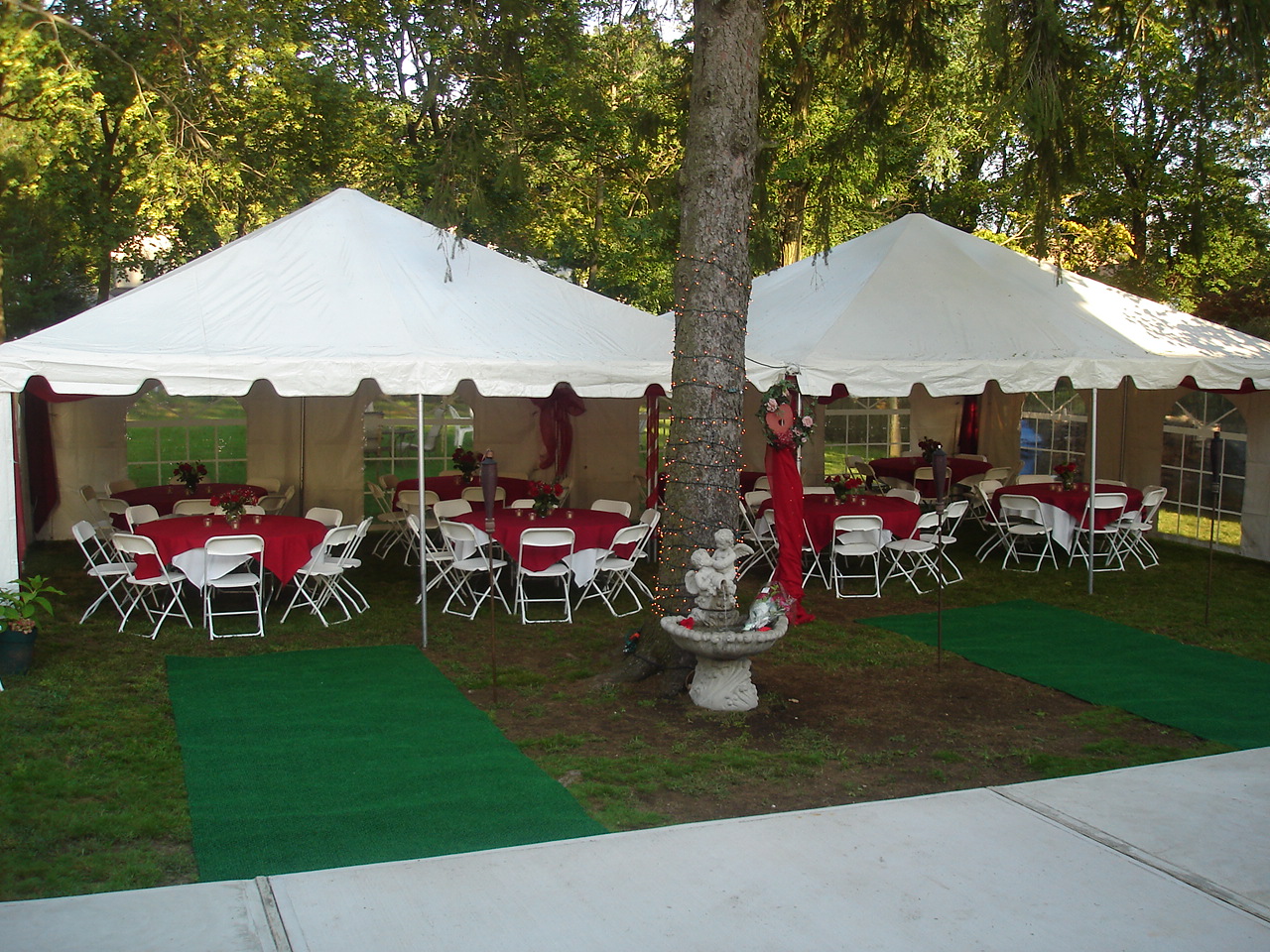 Party tent assembly instructions
Now that you know what you are looking for in a tent and even where to source them from, let's get right into the instructions of assembling a party tent. Basically, this is for your information as you do not need to do this as established party tent rentals have their personnel who do the installation.
Nonetheless, it is good for you to know.
Here are the steps:
i. Select a location conducive for the event and measure it.
This is the first thing to do before setting out and bringing the tent home. Make sure that the location is level for a better experience.
ii. Lay out the tarp
The second step is to establish the sections you are going to install the poles of the tent. You could put marks on the sections you have established for you to trace them easily.
iii. Assemble the frame.
Each tent comes with the specific assembling procedure. When you already know where the poles will be fixed on the ground, you now have to check the tent's specific instructions for assembling the frame and get them done. Once you are done with the frames, you attach the roof first followed by the legs
iv. Attach the tarp
Once you have erected the poles, it is now time to attach the tarp on them. You need to ensure that this tarp it pulled to the corner tightly. You won't do this alone and you need someone to help you out.
v. Fortify the tent
The last step is to now get the tarp tied tightly on the stakes. This is done so that the tarp does not get off the poles. You do not have to worry as almost all tents have straps for this purpose.
Conclusion
For party hire, wedding tent rentals or any outdoor tent, choose us, we have docked the global tent suppliers, distributors, to meet your needs.