Best 27 Wedding Party Event Tent Suppliers In China/US/Canada/Australia/UK/India/South Africa
When you are planning for a wedding, you will need to provide some form of shelter for your guests; do this by getting a tent. This will not only add elegance and style to your wedding theme but will also give you peace of mind knowing that you and your guests are covered –literally – should there be a sudden change in the weather.
We have put together a list of 27 of the best wedding and party event tent suppliers to help you compare and make an informed decision depending on where you're located.
Liri Tents Co. was established in 1997 and mainly deals in designing, manufacturing, selling, and renting high-quality tents. No matter what kind of need you have for your temporary space, Liri Tents has got you covered.
2. Superb Tent
This tent manufacturer based in China not only manufacturers but also does the designs as well as supplying tents. Their main products include arcum tents, curve tents, square pagoda, a-frame shape tents, multi-sided tents, high-peak tents, polygon tents, double decker tents, and pole tents. The company's principle is "taste comes from details and innovation improves status."
3. Losberger
The Losberger De Boer brand provides top-notch tents accompanied by an exceptional level of service. They will walk with you every step of the way from design, engineering, development, and delivery. The company offers event tents and industrial tents with maximum flexibility and a high stability of value.
This tent hire company supplies stunning tidewater sailcloth, clear span frame, traditional, and tipi structures for both private and large corporate events. They also have a range of complementing furniture and accessories to help you create spectacular venues and reduce stress in organising your event.
The AAA Party Rental Co. is a full service supplier of rental party equipment and has been in business for more than 30 years. They pride themselves on the tradition of quality equipment with top-notch services and supply both commercial and residential customers including weddings, schools, religious organizations, and the government.
Liven up your next party with tents from Party Time Rentals who have offer a wide variety of equipment for rent. Whether it's a wedding, a birthday party, or a corporate event, they have the necessary equipment to accommodate large gathering and charge affordable prices.
7. Aztec Tents
Aztec Tents Company prides itself in handcrafting every detail of their tents to offer the most innovative and reliable tents in the industry. For them, people are the single most important asset so they have a great team to take care of their customers' needs.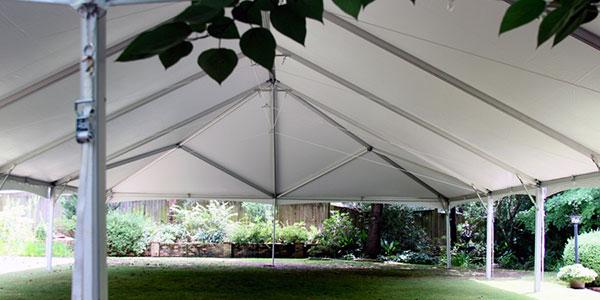 This company was founded in 1997 and since then it has been a recognized leader in the event rental industry. Not only do they offer superior tents but also have an experienced team that provided excellent services. Big Top Tents Rentals virtually serves all your events' rental needs to bring your event to life.
Elite Marquees Tent Co not only specializes in hiring out tents for different types of events but also offers tents for sale in Gauteng. They have a wide variety of marquee styles and sizes that are suitable for both intimate private functions and large scale corporate events.
Sail Tents provide a truly stunning setting with their elegant sculptured peaks under a translucent sail cloth that is 100% waterproof. These simple yet stylish structures allow for natural light to flood during the day. For events that are held during the evening, other light sources may be used to create a beautiful ambience.
11. Hess Tent Rental
Hess Tent Rental has premium tents to suit your wedding, graduation, parties, fairs, and corporate event needs. They also offer many exceptional accessories to choose from including wedding arches, dance floors, table linens, pole covers, fabric liners, light sources, heaters, portable restrooms, generators, fans, and charcoal grills.
12. All American Tent And Party Rental
This tent company does more than just rent our tents. They also ensure that they offer superior services and high-quality products. Their knowledgeable staff work closely with the clients to see to it that the event is the best it can be. All American tent and party rental company offers tents, canopies, bars, chairs, lines, chair covers, napkins, lighting, dance floors, heaters, and fans.
Mahaffey has been in the tent and event rentals business since 1924. They have a 12,00 sq. ft. design Center and rental show room. In addition to tents, they rent tables, linens, décor, dance floors, stages, tableware, and so much more.
14. Baikal Tent
Shenzen Baikal Tent Company is a tent manufacturer company founded in 2008 that integrates tent design, manufacture, and rental. The company possesses advanced equipment, scientific management, first-class technology, continuous design, and development of special products to enhance the possibilities of outdoor activities.
This company has been in the tent manufacturing industry for more than 12 years now. They offer a wide selection of world-class high-quality wedding tents for sale in South Africa that can be pitched anywhere, easily, and quickly. Tentickle has a global distribution network which includes distributors from UK, Germany, France, Ireland, and Australia.
16. Freeform tents
Freeform is the world's first dedicated stretch tent manufacturing company founded in 2003. They supply and support tent rental companies around the world with their premium quality and hybrid stretch tents. The tents are made using a waterproof stretch fabric that is still functional and durable, conforming to international safety and fire standards.
17. Lingtong tent
Jiangsu Lingtong Exhibition Tent company specializes in the design and manufacture of vendor tent and aluminum alloy structure tents. Their tents may be used in all purposes including events, weddings, parties, festivals, parking, storage & warehousing, trade shows etc.

18. Raj Tents
Raj Tents company manufactures a wide range of brilliant tent designs that are appropriate for any cultural event especially traditional wedding parties. Not only does Raj Tents company give you functional tents but it offers tents for rent in Bangalore at very affordable prices.
19. Papakata Tents
This tents company has been in operation since 2006 so it would be safe to say that the team knows a thing or two about tents. The experience and quality provided by Papakata is second to none. Their main aim is to exceed your expectations and wow your guests by creating an extraordinary atmosphere that will last a lifetime. This is because they believe that every event deserves the very best.
20. Stunning tents
Stunning tents is one company that runs its business with contingency built into everything that they do. They can also configure tents to suit any event, large or small. All you need to do is call to get a quote which will typically be followed by a site visit to confirm the logistics of doing the job.
21. Stretch Shapes
Stretch Shapes provides event professionals with reliable, compact, and innovative solutions from fabrics that stretch to waterproof and durable tents.
22. Mr.Tent
Mr.Tent has a variety of tents in different sizes and design combinations for you to choose from. This wide selection is to ensure that you find one that suits your individual requirements and make your event impressive and unforgettable.
23. Butlerz Rents Tent and Party Specialist
Butlerz Events provides a range of wedding rentals, banquet event rentals, party tents, dance floors, table & chair items, lighting, and furniture for your event. If you dream it, Butlers will no-doubt deliver it.
Abbey has been providing party rental solutions for over 6 decades. They are passionate about providing the best quality tents and services that the party rental business has to offer. Abbey knows that the party's outcome will be a reflection of you, your taste, and your style.
25. Global Tents
Global tents is a provider for all types of events including birthday parties, weddings, reunions, corporate events, trade shows, festivals, fundraisers, and sporting events. The company prides itself on their reliability and capacity to find solutions for every need, in addition to that, they boast of exceptional customer service, industry expertise, and extensive inventory.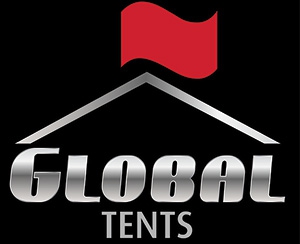 26. Tentnology
Tentnology has been a world leader in tent manufacturing since 1972 and aims to provide one of the most basic necessities of life which is shelter. Their products are durable, affordable, expandable, versatile, user friendly, and reusable for any portable shelter requirements. As a customer, place your trust on them to get the job done quickly and professionally.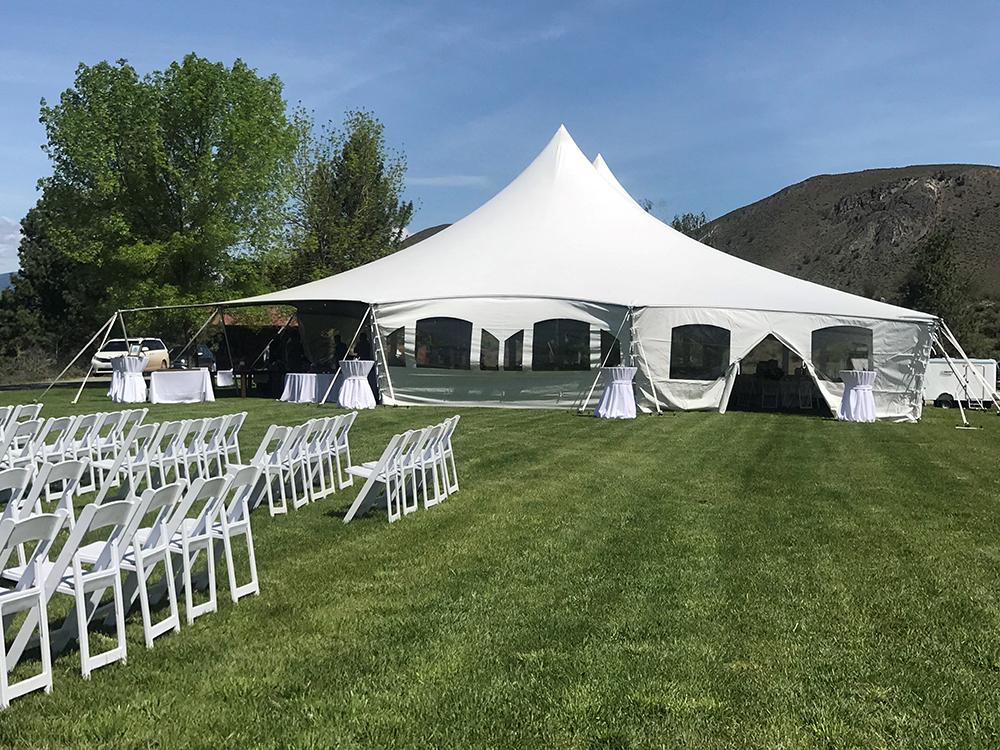 27. Aosom Tents
Everyday, Aosom Tents is on the lookout for cool new products to offer to their customers in order to help them make life better. Their products are available at the very best prices that wont break your budget. Their goal is to take the convenience and selection of online shopping and pair it with the value of excellent pricing and customer service to create a buying experience line no other.
Comparison Table
| | | | | |
| --- | --- | --- | --- | --- |
| No | Supplier | Company Type | Main Products | Location |
| 1 | | Factory | Party Tents | China |
| 2 | | Tent Factory | Event Tent | China |
| 3 | | Multinational Corporation | Storage Marquees | USA & Germany |
| 4 | | Events & Tents Company | Sailcloth tents | UK |
| 5 | | Party equipment rental company | Tents/ Canopies | Washington DC, USA |
| 6 | | Tent and event rental provider | Linens | Texas USA |
| 7 | | Production | Tents and tent accessories | Torrance, USA |
| 8 | | Event supply rentals | Event tents | New York, USA |
| 9 | | Marquee manufacturer | Marquees & tents | South Africa |
| 10 | | Event planning | Tents | UK |
| 11 | | Tent rental | Party tents | USA |
| 12 | | Party tent rental services | Party tents | New York, USA |
| 13 | | Special events plnning | Décor | Memphis USA |
| 14 | | Manufacturing co. | Tents | China |
| 15 | | Manufacturer | Wedding tents | Cape Town, SA |
| 16 | | Manufacturer | Stretch tents | Cape Town, SA |
| 17 | | Development, manufacturing & leasing | Aluminum structure tent | China |
| 18 | | Wedding Tent manufacturer | Wedding tents | India |
| 19 | | Event planning | Teepee tents | Yorkshire, England |
| 20 | | Tent rental company | Nordic teepee | UK |
| 21 | | Production | Stretch tents | USA |
| 22 | | Tent manufacturers | Wedding & event tents | Jiangsu Province, China |
| 23 | | Rental company | Pagoda tents | USA |
| 24 | | Party rentals | Party equipment | San Diego, US |
| 25 | | Tent rentals &Trade shows | Wedding tents | Canada |
| 26 | | Tent manufacturer | Fabric structures | Canada & USA |
| 27 | | Retailer | Tents & Canopies | USA |
Final say
Whether you want to buy or rent a tent, choose us. We understand our customers' needs and provide practical solutions. We also offer the best resources at affordable prices to ensure that your event runs smoothly from start to finish. Why choose us? Because we offer convenient and reliable services by working with the world's best suppliers and distributors who deal in high-quality products.