6 Simple Tips To Buy The Best Garden Tent Gazebo
Do you want to relax uninterrupted in your garden? Perhaps you have a simple backyard tent party? Maybe a serine place to work from? Well, a gazebo tent is the right bet for your needs.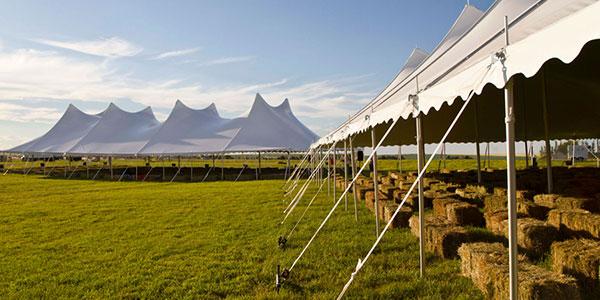 In this article, we will provide you with tips on how to buy a garden tent, what you need to look out for, where to buy and ultimately situations that warrant for an outdoor event tent.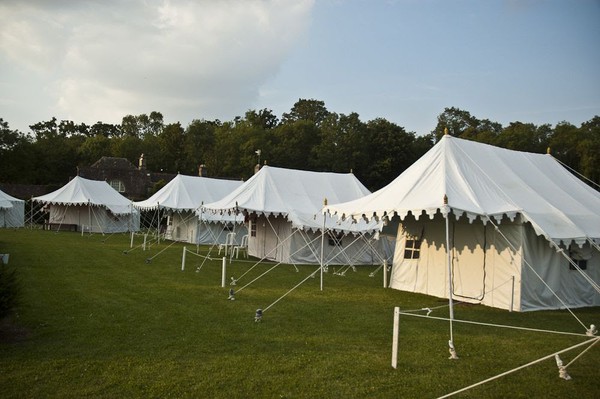 So, let's cut to the chase and learn more about these tents. Shall we?
When do you need a garden tent?
Not all events require a gazebo tent. That said, here are six events where this portable will be of the essence:
1. Commercial use
Well, there are many commercial events where a pop-up tent is used. I bet you've seen them in the streets. Let's highlight a few of them. They include: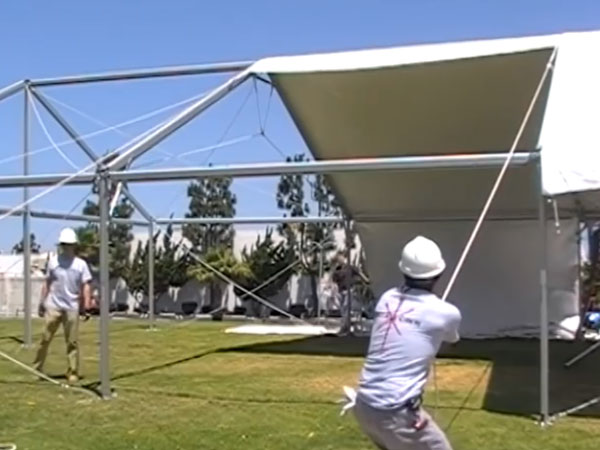 • Stalls in the market: Markets attract many vendors, and for them to keep products away from direct sunlight, they use gazebo tents. Especially in food markets. Which other markets have you seen them?
• Exhibition stands: Whether you are attending a UN event or an art exhibition, you are bound to find them in every corner of the entrance.
• Pop-up catering: Vendors on the streets presenting new recipes to potential clients often use cheap tents such as gazebos. Likewise, beverage and alcoholic companies follow the same heels.
In addition to commercial events, it is also instrumental in…
2. Weddings
It's no brainer that tent rental services get most of their revenue from weddings. And still, weddings often require different types of tents, and a garden tent is among them.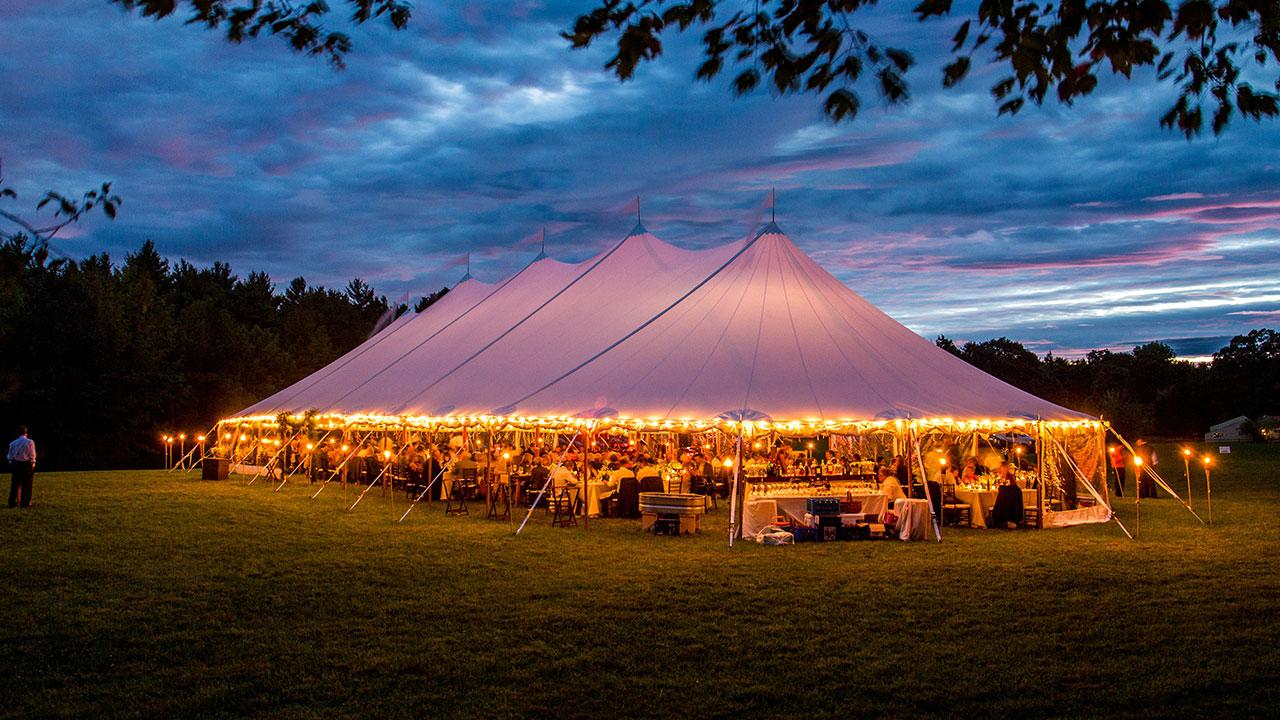 What's its use?
It is typically used a shelter tent for the couple, cakes, buffet, and other desserts; a reception area leading to the garden marquee, and a smoking zone, etc. Although not spacious, its presence adds an aesthetic touch, especially for outdoor weddings.
3. Festivals
Do you have a birthday party? Celebrating an achievement? Or maybe hanging out with your buddies in the backyard? Spice up the experience with a garden tent. They are easy to transport, assemble and disassemble after the party.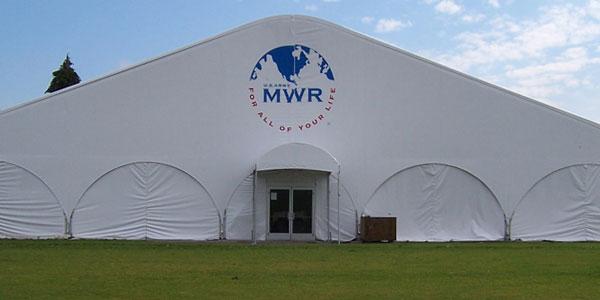 Besides, they provide an area where you can keep your valuables, deserts, etc. far from sunlight. They are also used in large festivals such as Carnivals, and Tomorrow Land.
4. Camping expeditions
In addition to carrying camping tents, air conditioners, you should bring a gazebo. It is an incredibly portable tent and ideal in creating a common relaxing cite. However, ensure you
5. Garden parties
A garden tent is applicable in most garden activities. For example, it can be erected at the lids playing spot or cooking area. Side note: keep in mind the surface of the garden to choose the ideal tent poles for support.
Besides, they are synonymous in any outdoor or garden party in the neighborhood. They usually are used to provide shelter for guests and other times as a workplace for chefs, photographers, and even deejays.
If you have backyard tent party ideas, then settle for a simple gazebo tent. So, what should you consider before buying a tent? Let's find out in the section below.
What you should consider when buying a Garden gazebo tent
So before you buy a tent, make sure to keep in mind:
Type of the tent

There are numerous types of tents out there. For example gazebos, pole tent, frame tent, marquee tent, pop up beach tent, etc. your choice should lay squarely on your preference or kind of event.

Size of the tent

This will usually depend on the number of guests invited for the event. Common sizes are:

· 10x10

· 10x30

· 15x15

· 20x20 outdoor tent

· 15x30

· 20x30

· 20x50

· 30x40

· 30x60

· 40x60

Again, your choice will depends on….

Number of people

Before purchasing a tent, have an exact number of expected guests. Let's see how many guests can fit in the above tents:

· 10x10: Fits 6 people

· 10x30: Fits 20 people

· 15x15: fits 30 people

· 20x20: Fits 40 people

· 20x30: Fits 60 people

· 20x50: Fits 100 people

· 30x40: Fits 120 people

· 30x60: Fits 180 people

· 40x60: Fits 240 people

The asking price

Well, different sizes come in different prices. Prices start from $199 upwards. However, yard tents for rent cost per day is a bit higher. Here is the 2019 updated price list.

· 10x10: $170.00

· 10x30: $300.00

· 15x15: $350.00

· 20x20: $450.00

· 20x30: $600.00

· 20x50: $850.00

· 30x40: $1,200.00

· 30x60 : $1,450.00

· 40x60: $2,300.00

However, these prices may vary depending on the chosen company. This is an estimate.Keep in mind the budget estimation before renting or buying a tent. Would you buy or rent a tent? Let us know.

Ease of access

How likely are you to get the tent? Will you have to wait for a day, weeks, and months to get hold of it? You should always keep this in mind. If the event is agent, go for services that provide tents instantly.

How to purchase a tent

Now it's time to buy a tent, but hold on! There are a few things you should consider:

· Waterproof

Garden party tents for sale should be waterproof. Besides, they should withstand strong winds, snow, and ultra-violet rays.

· Durable

Nobody wants to buy a tent that will last for a month, or would you? So, ensure it is made of quality material, tear-proof to be specific.

· Set up

Regardless of the size, your ideal tent should be easy to setup at its very least.

· Compare prices

You can either visit an online store, or a nearby tent shop to purchase the most ideal tent. Likewise, if you prefer renting, compare prices among stores in your area. Do not forget to visit outdoor table and chairs rentals in a bid to keep track of your budget.

· Shell out

After you've decided which to buy and where to buy, go ahead and purchase the tent.
Where can you buy a garden tent online?
Many sites sell tents online. Whether you are in the USA, China, India, or the UK, you can access these gorgeous tents.
And here is the best part:
At almost half the price you'd have shelled out in a brick and mortar store. How cool is that? Well, let's look at some of the most reliable online stores.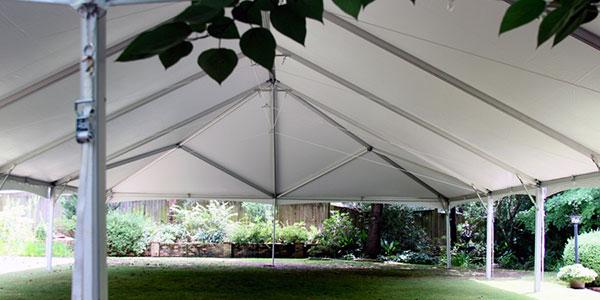 • Alibaba
Alibaba is a one-stop-shop for your tent needs. Here you can find party tents & events tents for sale and many more from different distributors and suppliers. Besides, prices are competitive among distributers. So if you are looking for pop up tent or a 10-person tent, you can find it on Alibaba.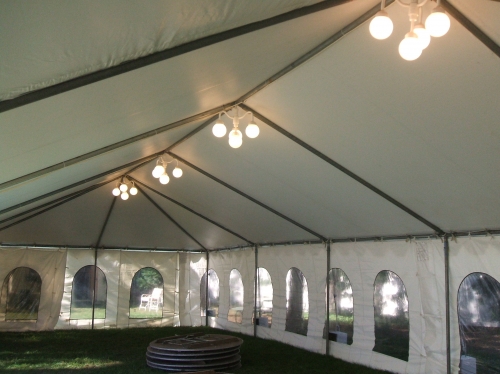 • Amazon
Amazon is a world leader eCommerce platform. This explains where many tent manufacturers and suppliers flock this platform. Here, you can find suppliers from different countries selling different types of tents at affordable prices.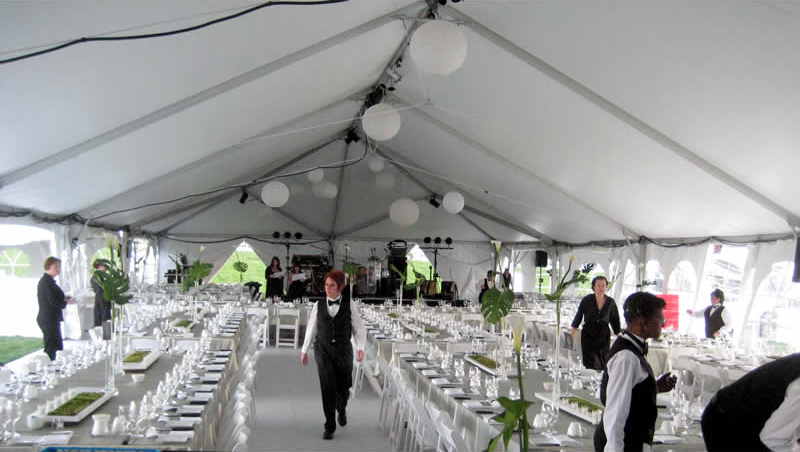 • AliEpress.com
Just like its mother company Alibaba, AliExpress.com has numerous tents to choose from. Besides, top-notch brands are offering different types of tents at competitive prices. Want to buy in bulk? Well, AliExpress lets you do so. And thanks to their return policy, you can return a tent should you find it faulty.
Besides, to these sites, you can contact suppliers near you. In this article, we will look at some of the best suppliers in China and India.
Garden Tents for sale in India
The following are the most genuine suppliers. They include:
• Mahavira Tents India
The Delhi-based focuses on manufacturing and supplying different types of tents. From garden marquees, dining tents to tent accessories. Their prices start from $52 for small gazebo tents.
• Capital Dyeing & Tent Works
Looking for wedding, marquee, or party tents? Capital Dyeing got you sorted. They deal with a diverse range of tents prizes start from $653 depending on the size and type of tent.
• Kirti Tents
This India-based supplier boasts of supplying of corrosion and weather-resistant tents. They provide many kinds of tents ranging from gazebo, wedding tents to Swiss Cottage tents. Their average price is $600 depending on the size of the tent.
• Mb Tent
Mb Tent focuses on the manufacture, supply, and export of various tents. Among them, gazebo, garden, and luxury tents. You have to contact them to get specific prices.
Garden Tents for sale in China
These are the most genuine suppliers in China.
• Guangzhou Pinxiang Truss & Stage Equipment
It is a Guangzhou-based company that deals with the manufacture, supply, and export of tents. Their primary market is in Southeast Asia followed by Western Europe. Offering stellar services and products, its annual total revenue ranges between $2.5 and $5 million. The prize of the tents starts from $245.
• Guangzhou Yijin Aluminium Manufacture Co., Ltd
The company has been producing quality tents since 2008. They deal in the production of wedding tents, pagoda tents, events, and marquee tents. They sell their products in at least all continents with South Asia being its main market. Prizes start at $220 depending on the size.
• Guangzhou Hengnuo Tent Technology Co., Ltd.
The Chinese company has been in business for two years. Its primary markets are North America, Africa, and South America. They sell wedding, event, trade show and pagoda tents, among others. Their prices start from $28-53 per square meter.
• Guangzhou Jieol Stage Equipment Co., Ltd
With six years of experience, the company sells its tents mainly to Mid-East, Africa, and South America clients. They deal with parking shades, wedding tents, party tents, and wedding marquee, among others. Their prices range from $36-40 per square meter.
Garden Marquee hire near me
Looking for wedding or kids birthday party rentals? Well, there are numerous companies offering garden marquee rental services. Prices will vary depending on the company's location. Let's look at a few per continent.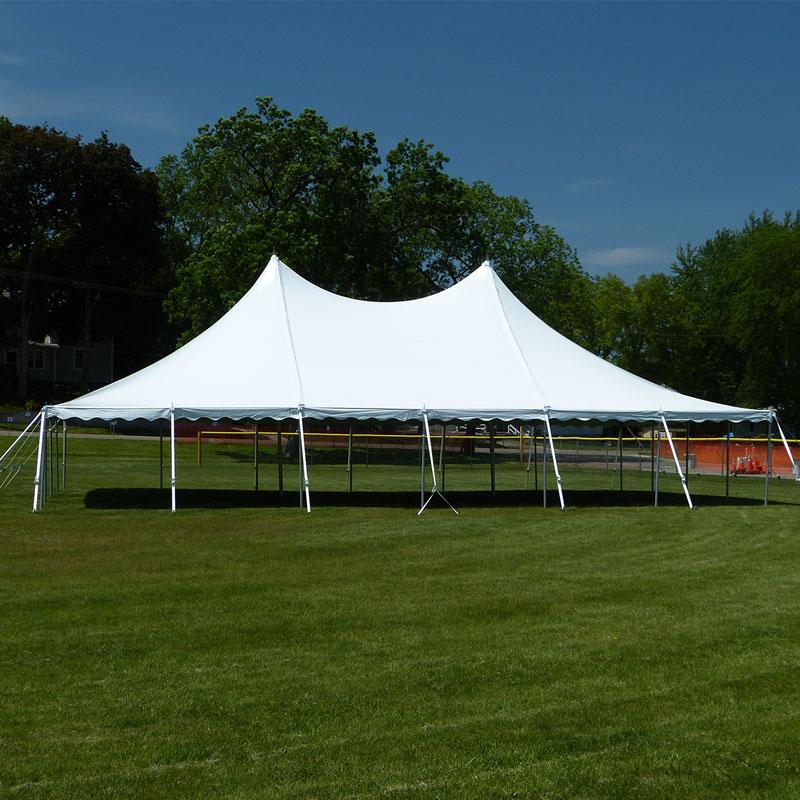 | | | | |
| --- | --- | --- | --- |
| Distributor | Tent rental services | Price | Website |
| The Marquee Company (UK) | Traditional style marquee, pagoda, Capri, chairs, tables, heaters, etc. | €499 - €1399 depending on the size of party. | |
| Gala Tent (UK) | Marquee tents | €206 upwards depending on the size. | |
| Stretch Tent (UK) | Offer rental services for weddings, corporate events, festivals, sporting events, etc | €450 - €6750 depending on number of guests. | |
| Marquee Tent (USA) | Marquee tents, frame canopy, multi-flex structure, clear span structure, tension pole | Minimum order starts at $750 | |
| Huaye Tent Manufacture (Kunshan) Co., Ltd.(China) | Party tents, garden marquee, warehouse tents | $35 - $80 per square meter | |
| Guangzhou Meile Exhibition Equipment Co., Ltd. (China) | Gazebo, marquee, pagoda | $30 - $69 per square meter | |
There are numerous companies offering garden marquee rental services. Prices will vary depending on the company's location. Let's look at a few per continent.
Must-have gazebo accessories
For your tent to be appealing, you ought to add some accessories. Which are they? Let's find out.
• Plants
If you are in limbo about outdoor wedding tent decoration ideas, why not start of plants such as flowers? You can also include some flowers around the tent. Doing so can significantly turn the area from a dull to a colorful space.
• Ceiling fan
Well, a hot afternoon requires some cooling off. This can be done by resting inside a gazebo. However, this is not enough. You ought to add a fan for air circulation. Besides, it accents the décor. While there are different types of fans to choose from, pick the one that complements the style of your tent.
• Heater(s)
Depending on the size of the gazebo, you can add a few heaters. A heater can allow you to enjoy a day in the open during winter. There are various types of heaters present to choose from. The ideal model depends on your preference.
• Lighting
What about some flameless candles? LED lighting systems? Perhaps some latent? Whichever your choice, lighting can add some ambiance to your space. Furthermore, light enables you to stay out late.
• Furniture
Furniture represents your style. They add comfort and practicality to your area. Add a few chairs, tables, and décor to add a charming touch to your outdoor tent. Remember to choose a color that complements the color of the tent.
• Screens and curtains
Do you need a private space? Add screens to divide the little space. Besides, you can add curtains for improved privacy. Furthermore, they prevent the entry of bugs hence improving comfort. With curtains, you can even sleep outside.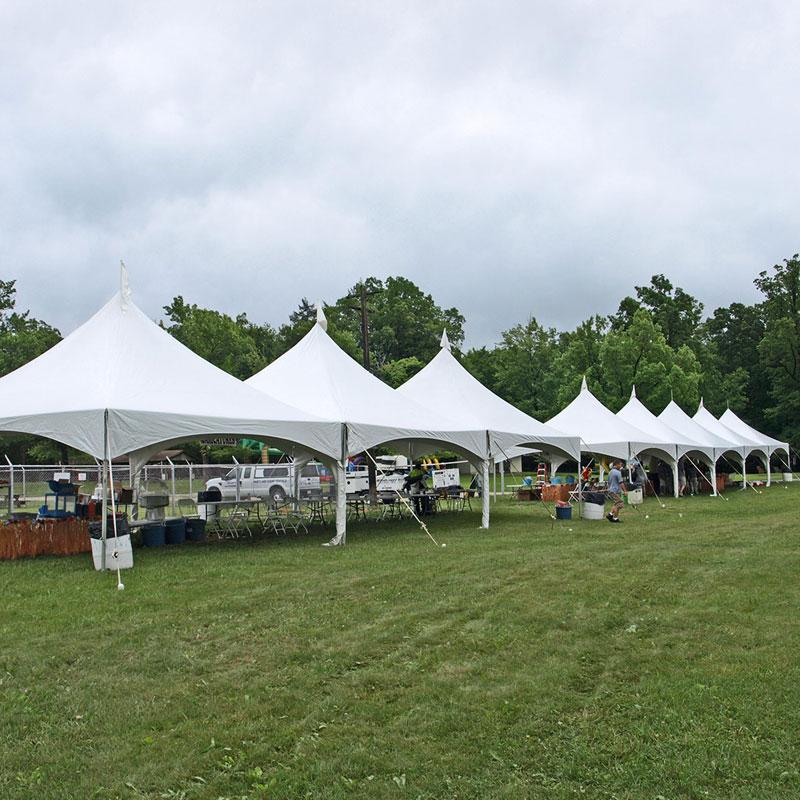 Verdict
Gazebo tents are a must-have at home if you want to enjoy a day in the backyard. They allow you to do your outdoor activities regardless of the weather. Ensure you purchase your tents from genuine stores and suppliers mentioned above.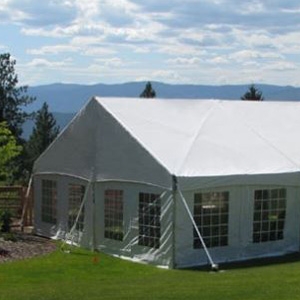 And, spice up your space by adding some accessories. So, what has been your experience staying out in a gazebo? Which accessories appeal to you? Let us know in the comment section below.