8 Best Festival Event Tent Rental for Beer Festival, Food Festival, Cocktail Week
Introduction
Everyone has a hobby or an escape that they use to relax. The list of examples is endless, and so, it is not quite possible to mention everyone's desires. Conversely, there are numerous festivals organized every year and finding the best one can be fulfilling. One primary factor about a celebration or event is the planning. Without the right plan, it can be challenging to get things rolling properly. A festival tent is one of the essential items needed in any event. Different conditions would push you into getting a tent. The following are some of them, which you should carefully consider:
The people present
The need to accommodate huge masses would mean getting perfect commercial tents that can fit everyone. The number is what will determine how many tents you pick.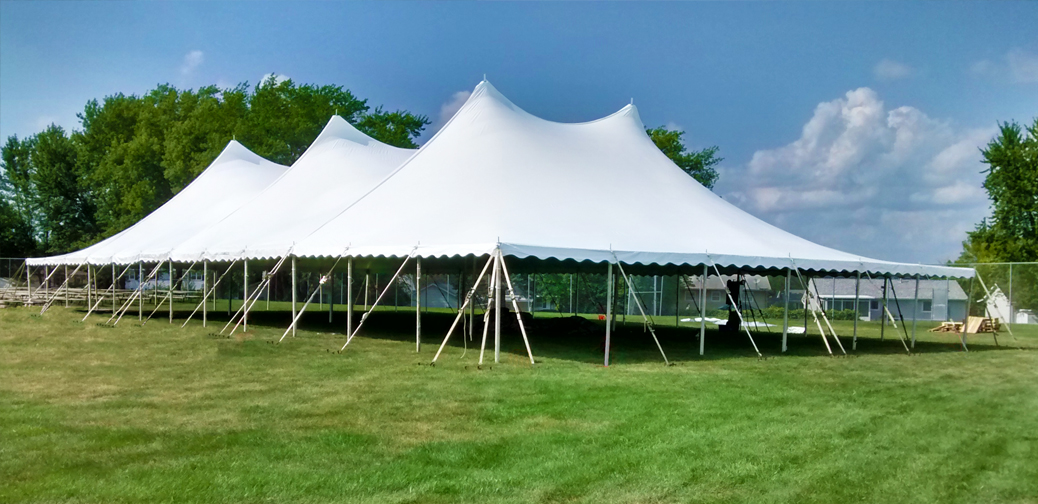 Size
Aside from the people, the venue size also matters. You cannot place an exhibition tent, for example, on a piece of land that isn't large enough.
Transportation
How you will carry the tents decides the number that you will carry. If transportation is limited, then you have to reduce the number.
Price
The cost is an integral part of any planning, and so, you need to recognize your budget beforehand.
Service and supplier
This will determine the type of tent you pick and how you get it to the festival.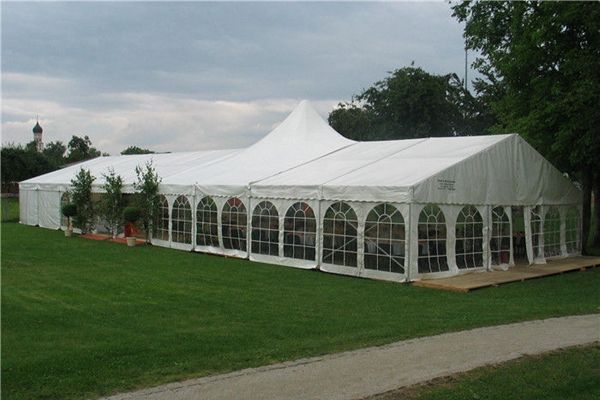 Eight events that you will need a festival tent and the tent type
Many argue that an outdoor party is better than an indoor one. And this is backed by several reasons, including more space to engage and have fun. However, the indoor parties have one advantage over outdoor gigs – weather insulation. You will agree to the fact that weather is unpredictable. It could seem all sunny and bright, and within no time, it's raining. It is, therefore, imperative to give your guests a cover over weather elements. And is there any better way to do this than using a tent?
There are various type of events where a tent is mandatory. Whether it is a food festival or any other fun-filled festival, you need to have your guests comfortable. Therefore, here are eight events that you will need to use a festival tent and the respective variant you need:
Food festival
This type of celebration is sure to attract a big crowd. This is plainly because it entails one thing that unifies all humans – food. Ideally, most of these festivals are merged with a drink such as wine. The theme can then change to be a food and wine festival. Who doesn't love good food and some well-matured wine? This festival, therefore, needs proper planning. And a good tent is part of the plan. For such a celebration, a canopy tent would be best suited. It gives your guests a pleasant shade from either the sun or rain and a place to keep food covered. Food is sensitive because any contact with germs or contaminants can be devastating to your guests. Thus, a canopy tent is the best choice since it is fully covered and ranges in size, depending on how big the audience is on that day. It is also easy to assemble and won't take much of your time.
Beer festival
This is for the beer lovers and those who enjoy making merry. A good beer festival needs enough space since the guests will want to move around the area as they enjoy their drinks. A pole tent is an ideal pick for such a festival due to the availability of space inside. They are easily customized to fit the required number of guests and have openings from each pole to allow free movement of people. These are the types of tents ideal for a full-house party. However, they need a considerable amount of space, and thus, it is crucial to consider the location of the party. These tents are equally ideal for Halloween parties.
Music concert festivals
Concerts are the best events to have fun. The large music festivals, to be more precise, bring together people from all parts of the world. In planning a successful concert festival, you need to make sure that everything is right, especially the tents. Since it is a large mass and you may have numerous guests, it is only right that you get the perfect canvas. A marquee tent is the best type to use in such occasions because it is a mix of both the frame and pole tent variants. This means that it offers guests more spacing and convenience.
Film festival 2019
In the film festival 2019, you expect to view your best shows at your comfort and convenience, as a guest. A frame tent is the best type to use in such an occasion since it is spacious and can be erected on most surfaces, including sand, grass, and concrete. It also has layers of fabric so that the guests inside don't get distracted as the film commences. It is equally easy to set up and thus, won't take up much time.
Jockey club
A jockey club event involves a lot of movement, and so, several gazebo tents would be ideal for such a case.

Sports event tent
A sports event tent is one which should accommodate a large mass and at the same time give space for the sporting activities. Here, you can either choose a stretch tent, pole tent, or a standard tent. The choice of which one to use will depend on the type of sports.
Graduation parties
Graduation parties represent a celebration of achievements in life. And you can expect to have several guests coming to the event. Therefore, aside from organizing the best meals for them, you also need to get them ideal seating space, and this includes using a spacious and convenient tent. For such an occasion, you need a canopy tent or a pagoda. Thanksgiving parties can also use these tents since the concept is almost similar.
Exhibition tent
For exhibitions, you may use a marquee tent or stretch canvas. If the capacity is large, then you may be forced to use pole tents or clear tents. Other similar occasions that would use such tents include Christmas parties and an office party.


Five tent suppliers
Whether you're having summer festivals or blues festival, you need the best celebration tent. And the only sure way of getting the best canvas is by tracing the best supplier. A supplier can either be a manufacturer and/or a renter. The following are some of the renown tent suppliers in the world:
Budget tents
Otherwise known as a tent for sale, this is a company that solely deals in tents. It has a wide array of tent types that it manufactures and supplies throughout the world. The best part is that it offers global delivery to almost all locations. They have pocket-friendly prices, and this is what makes them fall under the leading wholesale suppliers of tents. Their tents also don't compensate on quality as they are of the best quality you can find.
Liri tents
With a reasonably long tenure in the market, the company has had several customers since its establishment in 1997. Today, they export tents to over 120 countries in the world and have impeccable quality items. You can either buy or rent a tent from them, depending on your preference.
Made-in-china
This is one of the most popular brands in tent supply. Regardless of the number or type of tent you want, they are the go-to guys. With a wide variety of tents, you are sure not to miss any canvas you are searching. Also, they have been around for a while now, thus, gaining the trust of users all over the world. Besides, they have a wholesale price for goods which lets you save when buying in bulk. However, even for single orders, you will still get a reasonable price.
Shoulder tents
This company produces and supplies different types of tents for their global customers. They have wedding tents, event tents, party tents, gazebo tents, exhibition and camping tents, among many others. They are based in China, but if you're either interested in purchasing or renting their products, you can get them from your distinct location. Aside from its cost-effective prices, the company also has excellent after-sale services for its customers.
Winsun tents
Last but not least is this excellent tent company. They have specialized in making moisture and flame repellant tents of incredible quality. As much as they are available in different sizes, you as a customer can also get a customized size. All you need is to visit their website and highlight your specifications then place the order. Their prices are factory-based, and you will get value for money.
Moreover, they have existed in this market for over 19 years now, and this has given them first-hand experience about their clientele needs. They have tents for different occasions, and you won't miss your choice here. Their customer service before buying and after purchase is also worth complementing.