5 Tips to Find Large Tents for Outdoor Wedding Party Events
Pulling an outdoor event? You must be thinking about the rays of sunshine and fresh breezes all come together in one place. If you're an outdoor kind of person, you can't imagine having your celebration, personal or commercial, anywhere else. There's nothing like a naturally bright and airy ceremony.
Outdoor events can be memorably cherishing and enjoyable but at the same time, they can become the biggest challenge. There are a lot of things you need to plan and prepare before organizing an outdoor event, be it a wedding, party, family or friend's reunion, or any corporate event.
When we talk about outdoor celebrations, outdoor party tents play the most important role. Fortunately, there are a lot of options available these days and all you have to do is know some tips and tricks to find the most suitable large outdoor tent and make your event as memorable and successful as you want.
Which type of tent for my event…?
Before we jump onto tips and tricks to find the best and big outdoor tent for your event, check out the different types available to choose from:
Outdoor tents for different events:
ü Outdoor Canopy Tent
ü Pole Tent
ü Frame Tent
ü Outdoor Party Marquee Tent
ü Sailcloth Tent
ü Beach & Tropical-Style Tent
ü Clear Outdoor Tent
ü Carnival Tent
ü Indian Traditional Themed Tent
ü Cross Cable Frame Tent
ü Structure Tents
ü Pop-Up Tent Canopy
ü Dome Tents
ü Outdoor Entertaining Tents
ü Commercial Outdoor Tent
5 Tips to Rent an Outdoor Tent
If you've been tasked with planning an outdoor tent wedding, you can make it as wonderful as you want. An outdoor event has the potential to be a highly personalized affair and the sky is the limit as far as the creativity and decoration are concerned. But before you dive into dreaming up outdoor wedding rentals, you may want to know certain tips and tricks to find the large tents for outdoor wedding or party events.
You must be thinking why you need to know the tips when full-service contractors are available in the market. Well! Many outdoor wedding rental companies are full service but the outdoors can come with its share of surprises. Therefore, there's no harm in being mindful and prepare the right way.
To help you out, here are 5 tips to find the best outdoor party tents and make your event a cherishing affair…
1. Situation – Outdoor party tents are a super way to provide shelter for any event. They can not only keep the sun off your guests but provide a beautiful backdrop to the photographs. Therefore, the first tip to find the best tent for your outdoor event is to consider the situation. Know the type of event you're going to organize or host such as a wedding, party, or commercial, and choose accordingly. There are different types of outdoor tents available for different events because the requirements of one event may differ from another.
2. Decoration Ideas – An outdoor event has the potential to turn into a great setup because the sky is the limit when we talk about decoration ideas. Therefore, it's imperative to find a large outdoor tent that allows you to try different outdoor wedding tent decoration ideas. Pay attention to textures, colors, and layout to create the ideal landscape because it's not just about the tent, it's about creating memories. Consider lights, furnishings, dance floor, floral arrangements, bows & ribbons, candles, lanterns, etc. If you're not sure of the weather, choose weatherproof décor and serve the double purpose.
3. Parts – Outdoor table and chair rentals are as important as the big outdoor tent itself. For an outdoor tent wedding, never ignore the main parts such as dance floor, tables, chairs, sofas, etc. Every event needs tables and chairs, but that doesn't mean they have to be boring especially when endless options are available. Apart from the functionality and comfort, you can add variety and creativity by selecting the right furniture for your tents. Find the beautiful selection of casual, elegant, and unique chairs, tables, and bar stools.
4. Price List – Budget is the most important consideration while planning an outdoor party and most such affairs are pretty costlier as compared to the indoor ones. Depending on the number of guests and your preferences, you can determine how much you want to spend in an outdoor party tent rental. If your budget allows and you often host parties, you may also purchase outdoor party tent. Planning a party without a budget can sometimes end up being an expensive undertaking. Therefore, when it comes to renting a tent, pick your outdoor tent with utmost care. The best way is to find the most experienced tent supplier and ask for a price list. Check out the list carefully and compare the prices offered by different suppliers.
5. Size & Configuration – Consider accurately estimating the total number of guests to find the most appropriate size to accommodate everyone comfortably. Also consider sides, dropdowns, and other ways to accommodate your guests because there's no fun if they're crammed and running for shelter if the weather turns bad. The secret is to know the strength and calculate the measurements, allowing sufficient space for everyone. Also, make sure that the event is staffed with an emergency medical team and don't forget the details like traffic cones and barriers in parking areas.
Apart from the above-mentioned tips, consider the following things:
v Features & Extras – Any additional pieces for a special event
v Material & workmanship – Higher quality means minimal maintenance
v Setup & Tear Down – Less complicated tents are easier to install & uninstall
Customer Reviews – Few Words from Clients
Here's what clients have to say about different tent models…
- 10x30 Outdoor Tent – 10x30 party wedding tent can be an awesome choice if you're planning to pull a bash for your closed ones. The tent is ideal for small applications for covering decks and patios or backyard parties. These kinds are easily accessible and offer adequate coverage of landscaping at a private home, country club, etc. I bought a 10x30 party tent as I had a gathering for less than 50 people and the tent did great. There was no tear and the package was shipped well.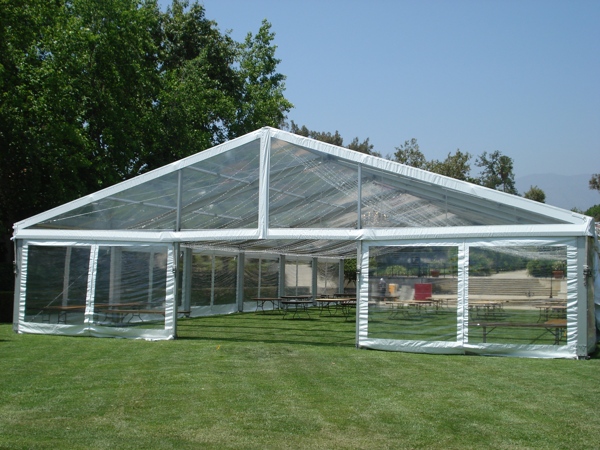 - 20x20 Outdoor Tent – For accommodating around 50 people, the 20x20 outdoor tent was a perfect choice for my event. I bought the tent for the birthday bash of my daughter and the celebration was carried on flawlessly with no wear and tear though it also rained for a few hours. We also rented a dance floor that we placed inside the tent as there was enough room for it. We strung some lanterns too and I would like to add that the pipes were strong enough to hold the decoration. My family and friends enjoyed the birthday party and I was stress-free as I knew the tent was strong and sturdy.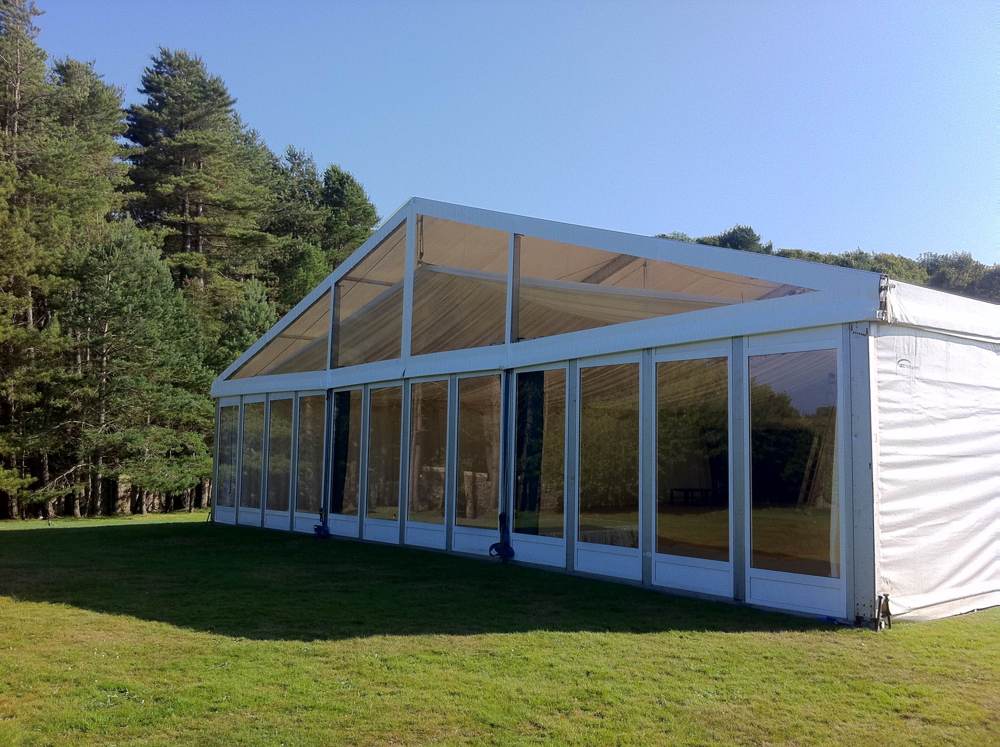 - 20x30 Outdoor Tent – When I was looking for 20x30 outdoor tents, I took some time because of the stories I heard about outdoor party tents. I paid close attention to every single detail and finally settled on a heavy-duty tent and I must say that it was worth the investment. Everything was packaged so well with all pieces in separate boxes and labeled to avoid confusion. Surprisingly, we did not need to use too many sandbags to hold down the ends as the tent pipes were sturdy enough. A lot of guests congregated in the tent, ate food, and had fun in the tent. Though everything went well, a gust of wind broke a pipe which is replaceable.
Choose Us
If you're thinking about hosting an outdoor affair on your big day, e can help you prepare for a magical outdoor event, no matter the number of guests and no matter the weather! We can guarantee a seamless and successful tented event from a wedding to reception or any other celebration. We have 17 years of experience in making both private and commercial events as successful and memorable as our clients want.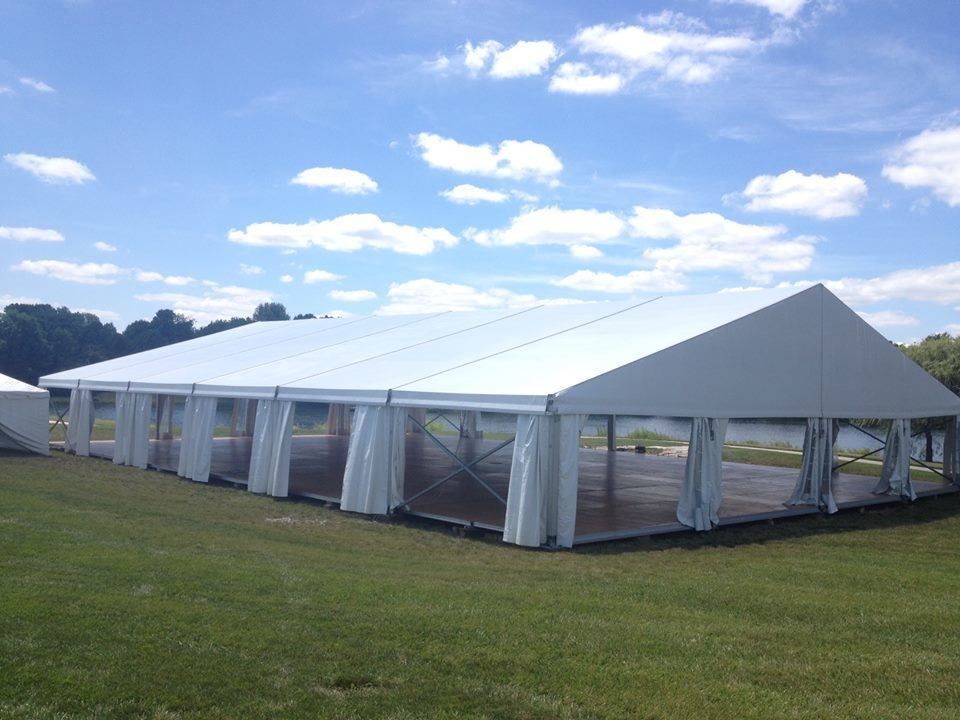 Here's why choose us for your event:
· We start with a pre-wedding or pre-event site visit.
· We make sure your event is flawless regardless of the number of guests or weather.
· We encourage your involvement and get creative with your design.
· We specialize in creating a custom guest experience.
· We always work with an expert team who knows tents.
· We always define the entrance as outdoor tents tend to be accessible from most places.
· We focus on decoration and lighting is the key element.
· We always consider your options, your preferences, and your budget.
· We give close attention to every single detail be it a major one or just a tiny thing.
The earlier you plan, the easier it will be to rent or purchase an outdoor party tent that satisfies all your requirements without ruining your budget.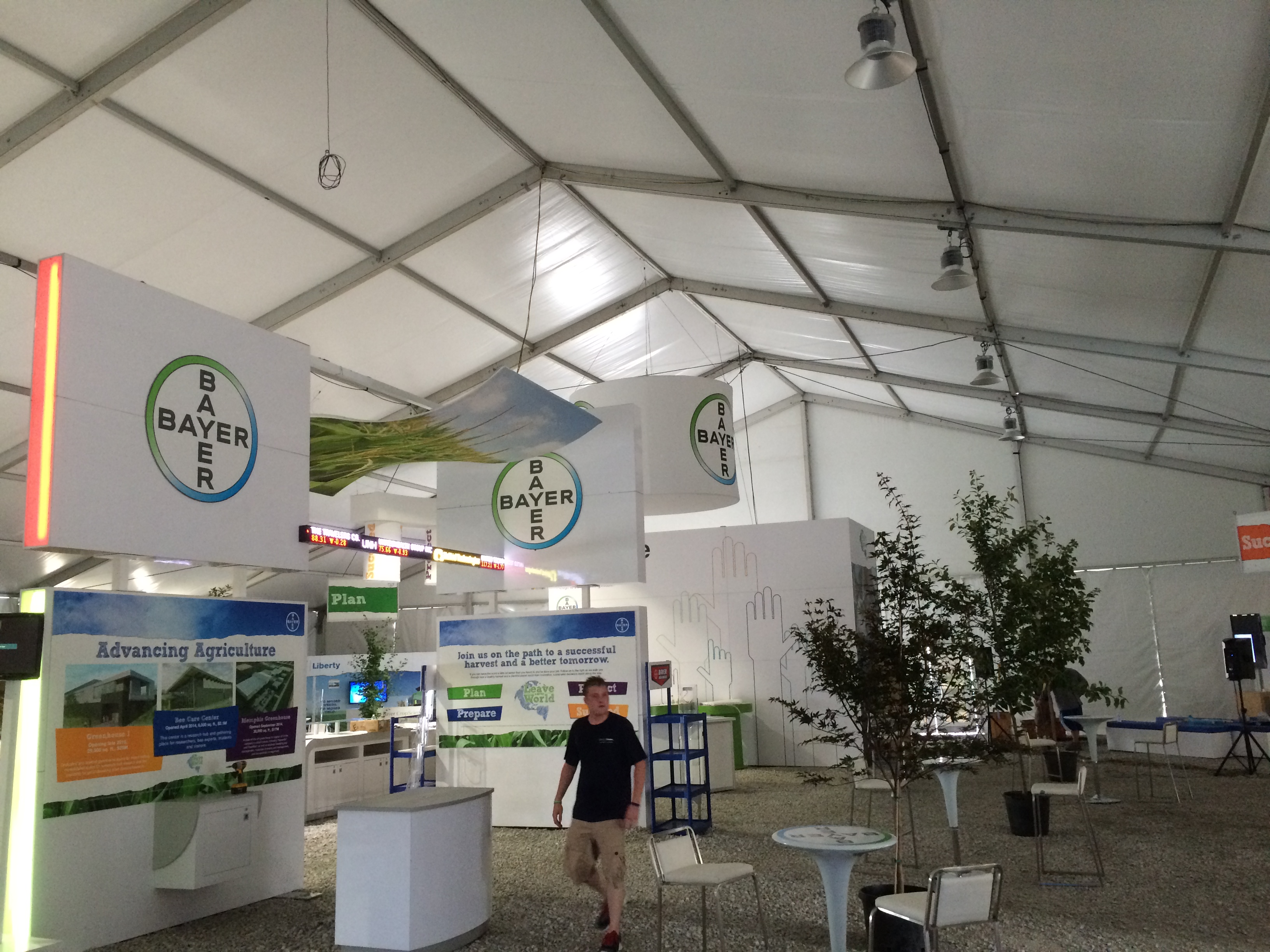 Let us take the stress from your arrangements…