Why Do You Need a Frame Tent for Your Next Outdoor Event?
Tent rentals will have you covered for your outdoor events or celebrations, whether you're hosting a small get-to-gather or a big fat wedding. A tent is not just a shelter consisting of sheets of fabric but has become an aesthetically appealing thing these days. Tents are available in an array of designs, sizes, shapes, patterns, and colors. While smaller tents may be free-standing, large party tents are usually anchored to the ground using poles, pipes, and ropes.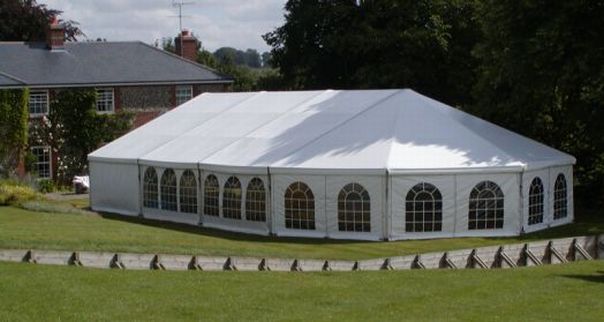 Though the type of tents available these days are countless, the specific type of tent you'll need for your event depends on several things such as the number of guests, the location, the kind of event, etc.
Well! While talking about some exceptional tent types, a frame tent is a big hit these days. You must be wondering why this specific type is being extremely popular. Let's see why? But first, let's start with the basic information…
What is a Frame Tent?
Also known as a free-standing tent, a frame tent is supported by self-supporting aluminum or steel frame. An aluminum frame tent has no internal poles which means you have a big, uninterrupted area free to set up tables, chairs, dance floors, etc. A frame tent is aesthetically pleasing because it utilizes a simple frame to support the tent top, maximizing the space available underneath.
Advantages of Using a Frame Party Tent…
- Long-lasting & sturdy finished
- No center poles or obstructions
- Aesthetically pleasing
- Available in different styles & sizes
- Freestanding and flexible layout
- Good at dealing with bad weather
Want to know more about these beautiful and functional tents? Let's dive deep into it starting with some popular available sizes…
What Size Tent Do I Need?
Size and Capacity
The sturdy and flexible frame tents come in sizes ranging from 10x10 feet to 40x80 feet. With no center poles, these beautiful structures are ideal for events where you want to allow the guests to move around freely. There are many different styles and sizes available to choose from. Listed are some of the popular sizes that are designed to suit different event requirements. Check them out…
1. 20x20 Frame Tent – Looking for a perfect tent to host a small get-to-gather or meeting? This particular 400 square footage (approx) size is ideal to accommodate up to 30 to 40 guests comfortably. You can easily fit this tent in tighter spaces and still give your guests optimal space to move around.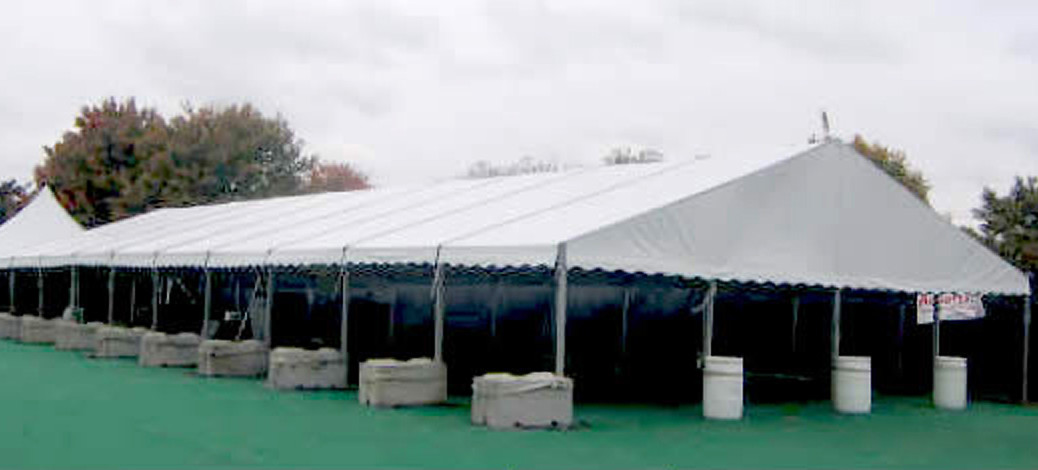 2. 20x30 Commercial Tent – A 20' by 30' frame tent covers 600 square feet (approx) and can comfortably fit in around 40 to 90 guests. This simple to set up tent is great for shade and protection from sun and rain. It is ideal for a family reunion, corporate meeting, ring ceremony, etc.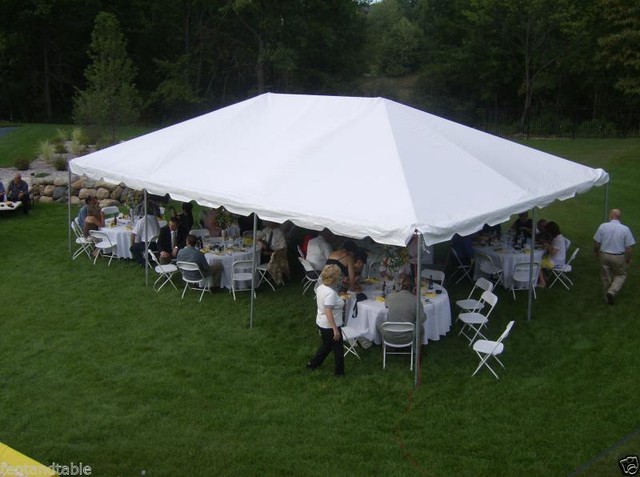 3. 20x40 Frame Tent – If you're looking for a party tent frame for accommodating 60 to 100 guests, this 800 square footage (approx) size can be a perfect choice. It will provide you with enough space for banquet seating, dance flooring, performance staging, and some light decoration.
4. 20x40 Commercial Frame Tent – Planning a corporate event? A 20' by 40' commercial frame tent can be an ideal choice as it allows you to comfortably accommodate up to 60 to 100 guests. Coming to the square footage, it will cover approximately 800 square feet and, therefore, a good choice for a small event.
5. 30x30 Frame Tent – Looking for a high peak frame tent for a mid-size event? A 30' by 30' frame tent can provide you with great area coverage. It covers 900 square feet to easily accommodate around 75 to 100 guests. You can have it with or without walls and windows depending on your specific requirements. 6. 40x80 Frame Tent – This is a great choice for accommodating up to 250 to 550 guests and, therefore, ideal for big events like weddings, reception, corporate events, exhibitions, etc. The frame tent of this size covers a whopping 3200 square feet area and provides enough space to organize any event.
Apart from the above-mentioned sizes, you can also check other options like 40x40 frame tent, 40x100 frame tents, and 40x60 frame tents for sale.
Note: The capacity of the tents mentioned above may vary depending upon the type of seating you opt for and other factors like location, decoration, etc.
How to Choose a Perfect Frame Tent for Your Event?
Interested in hosting an outdoor event?
If you're contemplating hosting a party, you need to hire the most suitable tent to create an aesthetically beautiful and comfortable environment. While picking up the best tent for your event, you can't decide solely on the appearance because there are numerous factors you must consider. You have many options and it can be difficult to decide which type of structure will work best for you.
Here are some of the important variables you need to analyze for choosing the best tent for any outdoor event!
ü Surface – Different surfaces need different tents. Know the type of surface such as grass, cement, or asphalt to establish a strong foundation.
ü Number of Guests – Know how many people will be using the tent as the structure needs to have the capacity to fit all of your guests comfortably.
ü Interior Features – The ambiance of your tent is just as important as its functionality so choose a tent with decorative options such as lighting, lining, etc.
ü Budget – How much money you want to spend is an important thing to consider and, therefore, be sure to check frame tents prices before hiring.
ü Customization – Tents can be customized as per your specific requirements and this is one thing you may need to know before hiring one.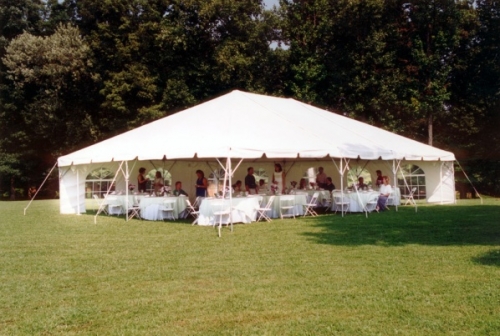 Why You Need a Frame Tent?
Planning an outdoor event? Tents are the perfect option for an outdoor affair, providing both a covered space and outstanding ambiance. These beautiful structures are like a blank canvas offering you an opportunity to draw anything out of your creativity. But what tent do you need for your event? Let's talk about the latest rage – frame tents and how these structures are a perfect fit for any event or celebration.
Why Frame Tents?
Frame tents often consist of a tensioned top over an aluminum frame with no center poles to support. This great feature of having no obstructive pieces inside the tent makes it an ideal choice for weddings, receptions, ceremonies, corporate events, etc.
Furthermore, these structures can be joined together to create a variety of configurations or for some additional space. These versatile tents can be successfully installed on concrete surfaces, over pools, rooftops, patios, and gardens.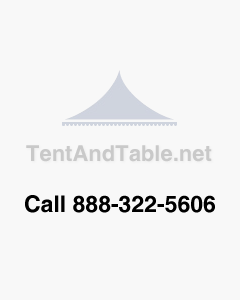 Here's what makes them special…
1. Wedding Tent – The freestanding, obstruction-free design of a frame tent makes it an ideal choice for your big day. As there are no internal poles, you can use the area the way you want such as for placing tables, chairs, or decorative pieces. A frame tent is a robust shelter and their clean look makes them ideal for outdoor weddings.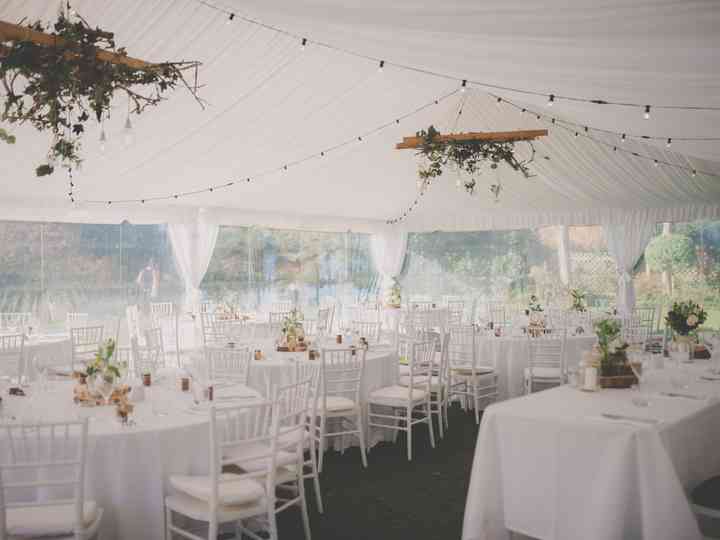 2. Party Tent – As frame tents are designed and manufactured using finest quality fabric materials, these structures are ideal for parties. Some popular choices include garden parties, graduation parties, backyard parties, etc. The Premium party tents have a sturdy PE cover, large windows, and a durable steel frame. Also, they are waterproof and UV resistant.
3. Special Event Tent– If you're looking for a robust professional looking yet aesthetically beautiful tent for any special event, a frame tent can be an ideal choice. High peak frame tents are a popular choice because they are easy to set up as have fewer fittings and parts. Also, the rigid framework allows the tent to be installed without the use of center support. The tent can be used for weddings, gala events, award ceremonies, etc.
4. Festival Tent – Safety is the priority when we talk about tents for festivals because both kids and adults are often excited to be a part. A high-quality, custom-built frame tent allows the structure to withstand the rigors of the festival. Available in both single piece and expandable configurations, a frame tent is ideal for celebrating festivals like Christmas, New Year, etc.
5. Commercial Tents & Corporate Marquee – A commercial frame tent is designed to suit the specific needs of the clients and made to withstand the rigors of multiple usage, installations, and transportations. A commercial event could be anything from a small meeting to a big exhibition and it's important to leave a good impression to the people attending the event. There are different types of tent designs such as frame, marquee available to suit for specific use cases.
6. Outdoor Warehouse Tents & Small Storage Tent – Warehouse and storage tents are highly durable structures and can be used either as temporary or semi-permanent solutions. These tents are specifically designed to provide large inner space and made up of high-tense hollow aluminum alloy and steel components. The adjustable base plate makes these structures ideal for uneven grounds and the roof cover is made of high-quality PVC coating synthetic fiber for extra safety.
As far as frame tent prices are concerned, they may vary depending on the type, size, pattern, and capacity of the tent. If you're looking for frame tents prices in South Africa, you can check online and compare the prices. You can enjoy reasonable prices by checking out the wholesale frame tents as there are a lot of wholesale suppliers out there offering high-quality frame tents at good prices.
Why Choose Us?
Looking for frame tents for sale?
We at 6StarShop have with us 20 years of rich experience in successfully handling the demands of indoor and outdoor tents for weddings, parties, promotions, corporate events, and more. Furthermore, we offer all the essential accessories to make your event a stress-free and memorable affair. The list goes on while including decorative lining, lighting, stage, sound, truss, floor, carpet, and glass door to name a few.
We are one of the leading aluminum frame tent manufacturers and our tents are exclusively designed to offer maximum functionality and a perfect ambiance for important occasions. Out stock gets updated with new and innovative designs with each passing year because we want to offer 'BEST' to our customers.
If you're checking out 'frame tent rentals near me', try us…