High-Quality Pop Up Tent for Events – Everything You Need to Know
Introduction
Having an occasion requires you to have great sheltering for your guests especially when you're planning to host it outdoors. If you're planning to host an event in the beautiful outdoors, you will need to hire a tent. However, not every tent is meant to hold a large group like at weddings, parties or exhibitions. So what's the solution?
Depending on your specific requirements, it's essential to choose the most suitable tent that will offer ample space to your guests, the food, the furniture, and the decoration. There are so many different types of tents available these days such as frame tents, pop up tents, pole tents, tension tents, canopies, etc. They also come with essential accessories like sidewalls, draping, bows, doors, windows, flooring, staging, etc.
Looking for an innovative way to plan your event? When we talk about an innovative tent structure, custom pop up tents is a great way.
What is a Pop Up Tent?
A pop-up tent is pulled out of its bag, thrown in the air, and that's it. However, it is only possible with a small tent while others are hybrid tents with built-in poles. Whether you need it for a small event, like a backyard party, or a big event, like a wedding or reception, pop up tents come in a variety of sizes and styles.
Here are some popular types available to choose from…
Ø Wedding Canopy
Ø Party Canopy
Ø Heavy-Duty Canopy
Ø Canopy Tent with Sides
Ø Portable Canopy Tent
Ø Custom Canopy Tent
Ø Pop Up Canopy Costco
Ø Custom Pop Up Tents
Pop Up Tents - Size & Capacity
As every event need a different size tent, here we discuss some popular sizes and their capacity to help you choose an ideal one…
1. 10x10 Pop Up Tent - If you're looking for a tent solution to accommodate 8 to 15 guests comfortably, a 10x10 pop up tent can be an ideal choice. It covers approx 100 square feet and perfect for small gathering like a meeting, reunion, kitty party, etc.
2. 10x20 Pop Up Canopy – If you're looking for an economical, lightweight, and convenient tent solution for your next event, a 10x20 pop up canopy is worth considering. You can easily accommodate 15 to 35 guests and the tent covers approx 200 square feet.
3. 12x12 Pop Up Canopy - Looking for a portable tent option for your next event? Check out 12x12 pop canopies which allow you to accommodate around 10 to 20 guests. It covers approx 150 square feet and ideal for small get-to-gathers.
4. 20x20 Pop Up Tent – Planning an outdoor event and want to invite around 30 to 60 guests? A 20x20 pop up tent covering 400 square feet is easy to transport and set up any place such as your backyard, garden, beach, etc.
5. Custom Pop Up Tents – The sizes available these days are countless but still if you aren't satisfied, you can get your tent customized as per your specific requirements. Whether you want a cheap canopy tent, waterproof canopy, or a luxurious one, the choice is all yours.
Note: The total number of guests mentioned above may vary depending on the type of seating you plan.
Need for Pop Up/Canopy Tents
If you're planning to host an outdoor event, it's worth considering whether you need to hire a tent. Tents are a great way to provide cool and comfortable space for your attendees and create a mesmerizing ambiance using accessories. It's not the sheer function that makes them worth investing, but the fun element they add to your celebration.
Here's how your next party or event could benefit from having a large pop up tent…
1. Wedding Canopy – Want to make your wedding memorable? A wedding canopy allows you to take vows in a beautiful setup decorated with flowers, lighting, lanterns, or anything of your choice. You can also provide shelter to your guests by using a large pop up canopy tent.
2. Party Canopy – Planning a party? You'll want to provide proper shelter, comfort, and ambiance to your guests. A party canopy allows you to accommodate guests comfortably and host activities like dining, dancing, games, etc. Canopy rentals allow you to choose from different sizes and styles.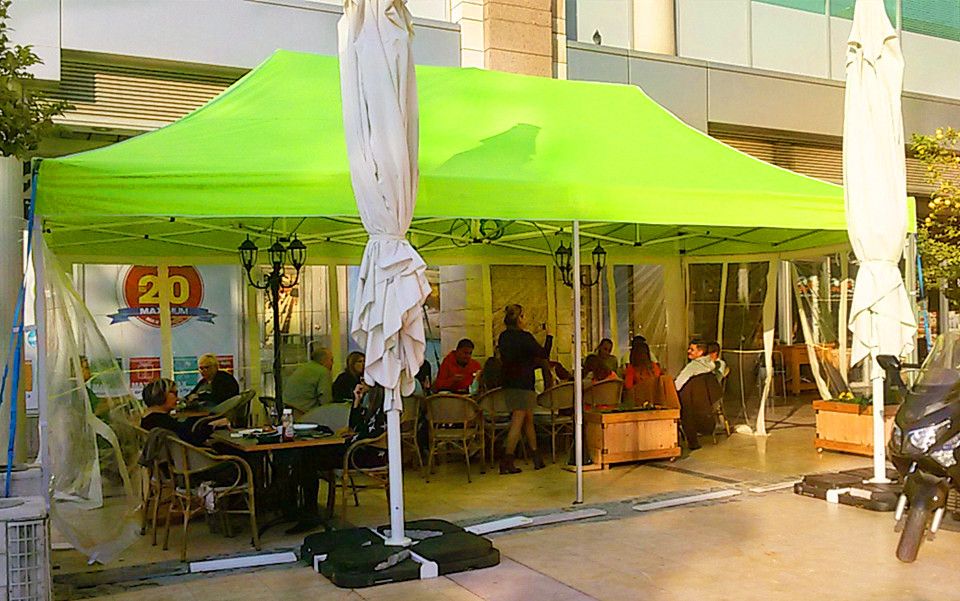 3. Backyard Canopy Tent – Having friends or family reunion? Spend quality time with your friends and family using a backyard canopy tent. It allows you to enjoy your backyard or patio without getting hit by too much sun or strong wind. Use a pop up canopy as it's extremely easy to put up and take down.
4. Garden Tent Canopy – Love the great outdoors? A garden tent canopy is one of the best canopy rentals you will ever make. You can set up one in your garden and leave it for as many days as you want. Also, you could place dining furniture or couch to relax underneath it and have a great time with your family and friends.
5. Commercial Canopy – Looking for the most suitable tent for your corporate event? a commercial canopy is another type of tent you can choose as these are fully-functional for commercial happenings. Depending on the number of attendees at your event you may choose the perfect size or put additional canopies next to each other.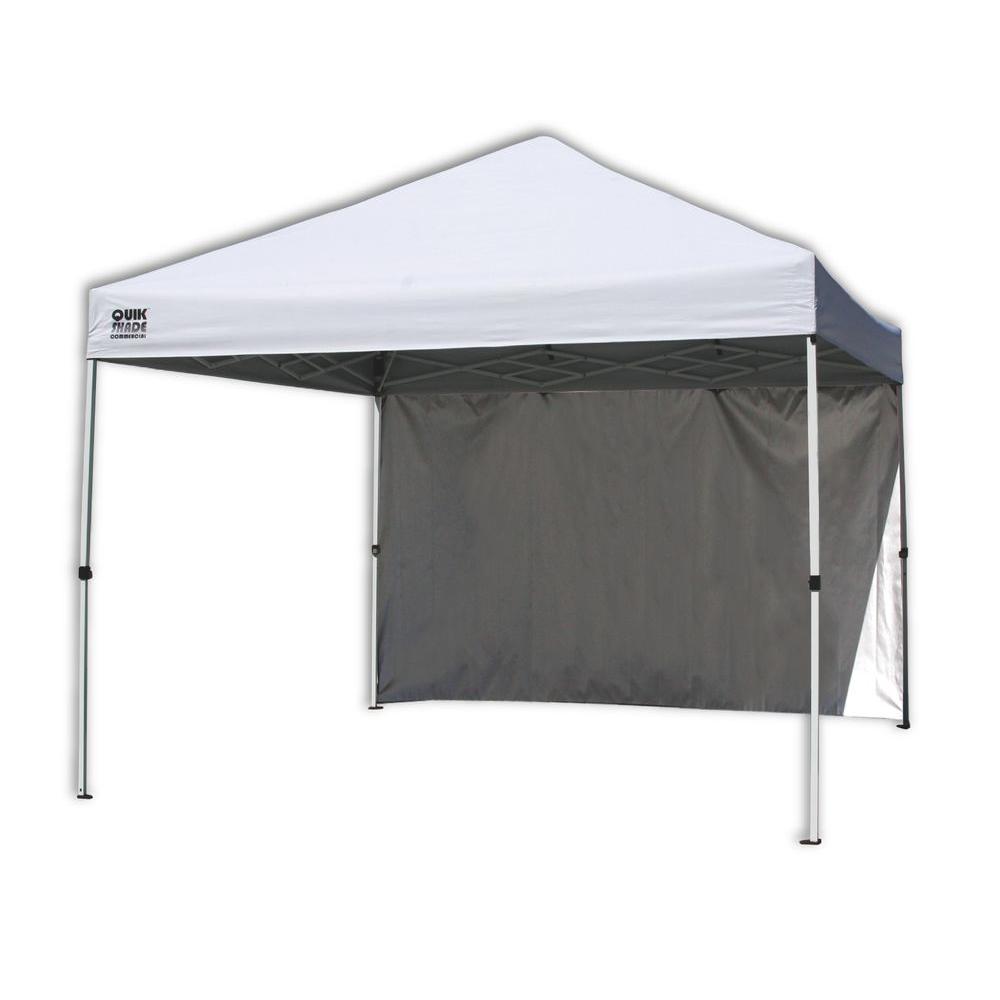 6. Custom Pop Up Tents – Want something unique for your next event? A custom canopy tent can be a perfect solution as you can have the tent of your dreams. The outdoor canopies are truly versatile and can be personalized as per your specific requirements be it size, color, pattern, or any style.
Still not sure whether you need a tent for your next event? Take a look at these benefits and you'll be surprised to know how it can make a big difference…
Why You Should Use Pop Up Tents?
Wondering why you should hire large pop up tents? Take a look at these benefits...
ü Easy to Set Up – The high-quality aluminum folding frame allows the tent to be assembled without tools. Though it takes little time to properly assemble the tent, using the hook-and-loop tape easily secures the frame.
ü UV & Scratch Resistant – Most of the wedding and party canopies feature scratch and UV resistance. Also, they are designed to withstand harsh climate conditions and provide appropriate shelter to the guests.
ü Easy to Set Up – Pop up tents are easy to put up and take down and, therefore, they are a hassle-free option for any outdoor event. It also saves you money as you don't need to hire too many people for installation and spend on extra installation tools.
ü Withstand the Elements – Though these types of structures are lightweight it doesn't mean that they aren't able to stand harsh climate conditions. They are designed to provide UV protection and good shelter to the guests during wind or rain.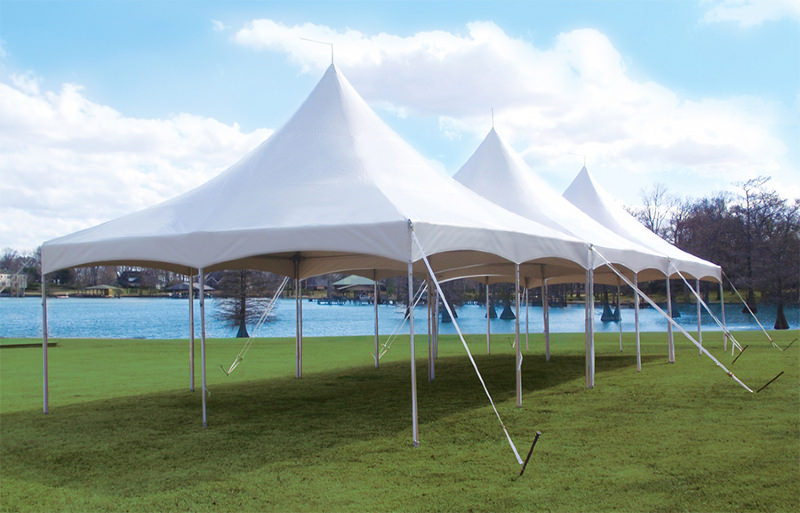 ü Customization – You always have the option to personalize the tents the way you want to meet your unique requirements. You can have a custom canopy tent and bring along the ambiance you always wanted.
How to Find the Best Pop Up Tent or Canopy for Your Next Event?
There are plenty of reasons why people love tented wedding, parties, and other events. However, finding the most suitable tent for your big day might be challenging. But don't worry because the following tips will help you find the best for your event. Check them out:
1. Browse Online Stores – Internet is flooded with online stores offering a wide variety of products and services. Know your requirements such as type of tent you need based on the location, your venue's rules, etc to choose the proper size and style. Compare products offered by different stores and check what suits you the most.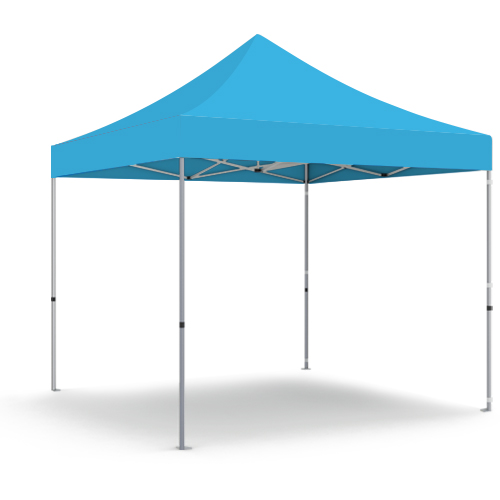 2. Visit Local Service Providers – Visiting local vendors dealing with tents and accessories is a great way to find a perfect tent for your big day. You can check the directory to find the vendors in your area and fix an appointment. Visit some of the best service providers and you will surely find someone suitable for your job.
3. Contact Chinese Factories – If you're looking for a cheap canopy tent, contacting Chinese factories can be a great option. They often provide tents and accessories at wholesale rates. However, to enjoy great deals and offers, you'll have to order tents in bulk.
4. Get References – This is one of the best ways to find the best tent manufacturer or service provider. Talk to your friends and family members who have organized or hosted an event before. If you liked the tent, get reference and discuss your requirements with the vendor.
5. Read Testimonials – Check out what previous clients has to say about the selected vendors and you'll get to know about a lot of things. You may also ask your vendor to provide with some work samples in the form of pictures and videos to gain a better insight on how things are done.
Why Choose Us?
Looking for "pop up canopy near me"? Whether you need pop up tents for a small event or a big affair, 1000SKU.com has you covered. As we believe in 'Quality' over 'Quantity', our tents are designed with reinforced aluminum frame and imported multi-layer PVC synthetic fabrics. Every beautiful structure is waterproof, wind-proof, frame retardant, and come with anti-ultraviolet properties.
Our tents are ideal to be used in outdoor weddings, parties, promotional events, exhibitions, and other private and corporate events. Also, they are designed to be installed on a variety of surfaces such as grass, concrete, marble, mud, etc.
Looking for more? We give you more by offering a huge variety of accessories you need to make your event memorable. Check out our exclusive range of accessories like linen, carpet, drapes, lighting, sound, stage, truss, floor, and more.
If you need something innovative and luxurious for your next event, we stock a wide range of tents and accessories. Check out and decide on your own…