Heavy Duty Adjustable Aluminum Tent Poles
Renting or buying a tent without a basic understanding of what's involved can be a risky affair. Therefore, you must have some know-how of the product you're interested in…
For every outdoor occasion like a wedding reception, family reunion, birthday party, corporate party, or any commercial event, a tent plays an imperative role. Have you ever thought that what goes into making a perfect tent for your special day? It is the configuration, material, and features that make a tent worth investing. Tents are common in outdoor parties and most people pay a lot of attention to the décor of the tent. However, they often forget about the main features such as fabric and poles.
Tent Poles
Tent poles are the backbone of any tent as it can't be installed without its structural support. It is the pole that gives any tent shape and strength by building and stabilizing the structure. The best tent pole will be lightweight, flexible, and durable to ensure that the tent is well protected. Also, it needs to be able to bend into the desired arc shape to suit different tent designs and configurations.
Tent poles are primary support material for most tents. Earlier wood has been the main material used to provide support to the tents. However, over the years, things have evolved and materials like fiberglass and aluminum have emerged. These materials are not only stronger than wood, but they also come with an affordable price tag. Apart from these popular materials, plastic poles are also becoming popular and widely available. However, plastic tend to become brittle with time making metal poles an acceptable choice.
When it comes to strength and durability, heavy-duty adjustable aluminum tent pole can be a perfect choice. These poles are manufactured from thick aluminum and can easily withstand repeated installation and long-term usage. The material is used to manufacture standard and custom tent poles, display poles, sign poles, extension telescoping poles, and more.
To better understand the concept of tent poles, let's dive deep into the topic…
Tent Pole for Wedding, Party, Events…
Choosing a perfect tent can be a challenging task because the options are endless but not all options are worth considering. If you're looking for something that is of the highest quality, you need to know everything about it. Though you can get everything customized as per your specific needs, it's always good to know the basics of the tent and poles are a crucial part.
For example, if you're looking for a pole tent or frame tent for your big day, you need to be sure that it not only fulfills all your requirements but durable enough to withstand the harsh climate conditions. To make sure everything falls in place, it's important to consider things like poles, fabric, etc.
So, here we discuss things you need to know…
1. Tent Size
Whether it's about large tent poles or custom tent poles, they are available to suit a wide variety of tent sizes. The custom tent poles are used to meet the specific needs for some tents such as military tent poles, circus tent poles, and more. Good quality and durable pole offer full support to the canvas structure of a tent. A well-designed and sturdy pole doesn't bend easily even under the high winds of a storm. Also, it keeps the tent in an outstanding condition for years to come.
Some of the popular tent sizes for which heavy-duty adjustable aluminum tent poles are required include…
ü 10x30 Party Tent
ü 20x20 Party Tent
ü 20x30 Event Tent
ü 20x40 Event Tent
ü 30x60 Party Tent
ü 40x60 Party Tent
ü 40x80 Large Tent
2. Tent Type
When it comes to the usage of tent poles, they can be used in a variety of ways and for different types of tent structures. The poles are available in a wide range of sizes to suit different needs of different tents. Also, poles can be effectively used in a variety of other applications such as building and construction, automobile, electronics, and other sectors.
Tent poles are available in two different types of materials including…
- Aluminum – Aluminum tent poles are lighter, rust-resistant, and feature a Nylon-R footing. These characteristics make them a durable choice over the cheaper metal or galvanized poles.
- Hi-Tensile Galvanized Steel – The tent poles are available in several styles and sizes of footprint such as Big Foot or COI Leisure poles. These types of poles are often custom-made using a wide range of accessories.
- PVC Tent Pole – PVC or Polyvinyl Chloride is one of the most popular and widely produced synthetic plastic polymer. It comes in two basic forms including rigid and flexible and often used to make highly durable pipes and poles.
Tent poles can make any structure look beautiful and function exceptional. They not only provide a sturdy base to the tents but also help in achieving any desired shape. Here are some of the popular tent types that use pole tents…
ü Frame Tent
ü Pole Tent
ü Stretch Tent
ü Pagoda Tent
ü Inflatable Tent Poles
ü Circus Tent
ü Military Tent Poles
ü Wedding Tent
ü Party Tent
ü Event Tent
ü Custom Tent Poles
3. Features
Just like tents and accessories, the tent poles have some great features and benefits such as…
ü Tent poles made of heavy-duty aluminum offer features like corrosion resistance, and high strength.
ü Heavy duty tent poles can withstand challenging weather conditions such as rain, wind, flame, etc.
ü A well-engineered tent pole supports the fabric roof and also helps define the overall shape of the structure.
ü A tent pole allows every type of structure whether small or large to stay sturdy and stable.
ü Tent poles come in a wide variety of styles and sizes to suit the different needs for the structures. For instance, carbon fiber tent poles, steel tent poles, etc.
ü PVC tent poles offer unmatched quality and flexibility as the material is strong but lightweight plastic.
ü Some highly advanced poles come with adjustable lock mechanism and cam-lock tensioner.
ü The high-quality powder coat finish makes poles weather resistant.
ü Poles have metal pins and caps for use with a different type of tent systems.
ü Tent poles make it easier to install a tent and achieve any desired shape.
Used Tent Poles
If you're looking for an affordable solution for tent poles, you can always consider buying second-hand ones. The used tent poles can be used with different types of pole-style tents and fabric shelters just like the brand new ones. However, you need to be very attentive while investing in used tent poles to make sure you get your hands on the right product.
There are a lot of companies that provide used tent poles for sale and you can find them online or through references. Before making a decision, there are certain things that you should consider such as…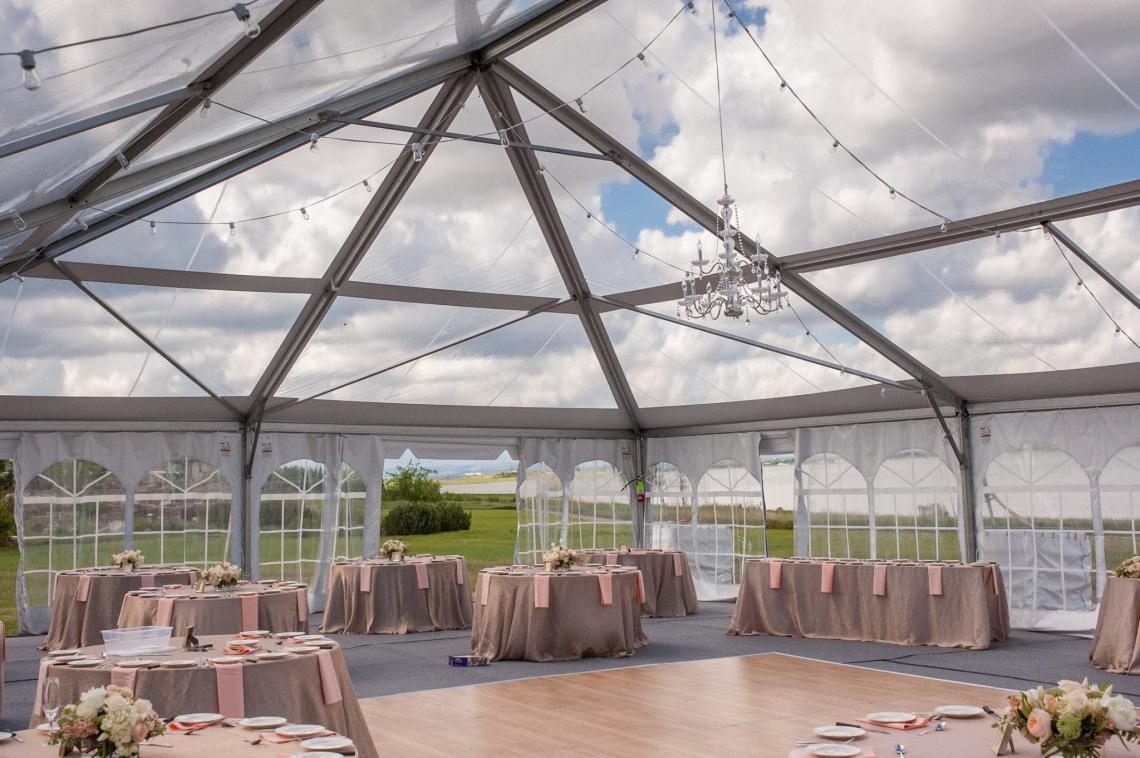 - Quality of the poles
- Year of manufacturing
- The material used to make the poles
- The current condition of the poles
- Quality analysis for any damage
- Price comparison and more
5 Top Tent Pole Manufacturers
If you're looking for high-quality, durable tent poles, checking out the following top tent pole suppliers might help…
1. Fibraplex – The manufacturer is known for designing and developing lightweight, high strength carbon fiber products such as carbon fiber tent poles, cable, rope, and string. The corrosion-resistant and flexible products are designed to be used in recreational activities such as tent poles and custom fabric frames.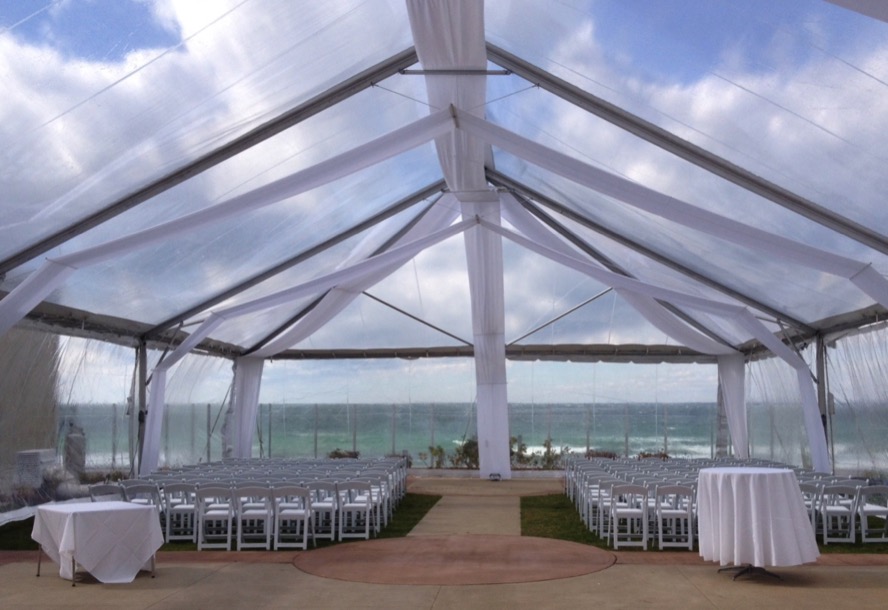 2. Celina Tent – One of the leading manufacturer of fabric products and event equipment including tent kits, individual parts, event accessories, and more. Located in Ohio, the platform allows you to explore a wide variety of tent poles including aluminum poles, galvanized poles, and wood poles.
3. Advantage Tent Fittings – A leading manufacturer and distributor of commercial and military tent accessories, custom sewn/heat-sealed and event rental products, this could be a great platform to explore a variety of tent poles. The primary products include pole tents, vinyl sidewalls, wood & Steel stakes, flooring, furniture, and other items.
4. EIDE Industries, Inc. – It is a one-stop-shop for products like pole tents, commercial share structures, metal structures, pre-engineered cable-supported structures, metal framing systems, steel metal support systems and lot more. The products are designed to meet the complex needs of commercial and government projects.
5. Bargain Tents – This could be an ideal platform to look for tents and accessories for your next event. Explore a wide variety of tents such as aluminum tents, peg & pole tents, etc along with accessories like tent poles, furniture, linen, tarpaulin, mobile chillers, and more. The manufacturer provides worldwide delivery and after-sales service.
Tips to Choose the Best Tent Pole…
ü Pay attention to the functionality
ü Know the size of your tent
ü Invest in the best quality material
ü Consider weight for easy installation and take down
ü Check flexibility to make sure it suits all needs
ü The strongest the pole, the durable it will be
The Final Verdict
The bottom line remains that tent poles are an indispensable accessory because every type of tent whether large or small require some sort of support. Tent poles not only provide stability to the structure but provide a perfect mix of beauty and functionality.
As a tent pole has the main function of supporting a tent structure, it's worth investing in the best quality.
Looking for more information?
Visiting 1000sku.com can help you know more about heavy-duty tent poles and their potential applications. Also, you can find a wide range of poles that are available in both aluminum and galvanized.
6Star Shop takes pride in making sure that you always have best and informed choice and getting just as good a deal by getting the cheaper item. We will always make sure that you get the best value for your money whether you're buying a single item or in bulk.
Start the best shopping experience right here…