10 Affordable Wedding Party Event Linen Rental Service Near Me:Cost & Company List
There are so many things to consider when planning an event, private or corporate. Tents, location, catering, audio & visual equipment, dance floor, and furniture to name just a few major considerations. Least would remember 'linen rentals' or it may be the last thing they will think about while planning a celebration. However, linens play a crucial role in all type of events and the beautiful fabrics can greatly alter the look of your venue.
The beauty of every event is always double folded because of its décor and gives you a fairytale event. Tent, food, and many other details can be taken care of but most of the times, linens are ignored. Spending in linens might sound a little unnecessary but these beautiful fabrics can make your event extraordinary.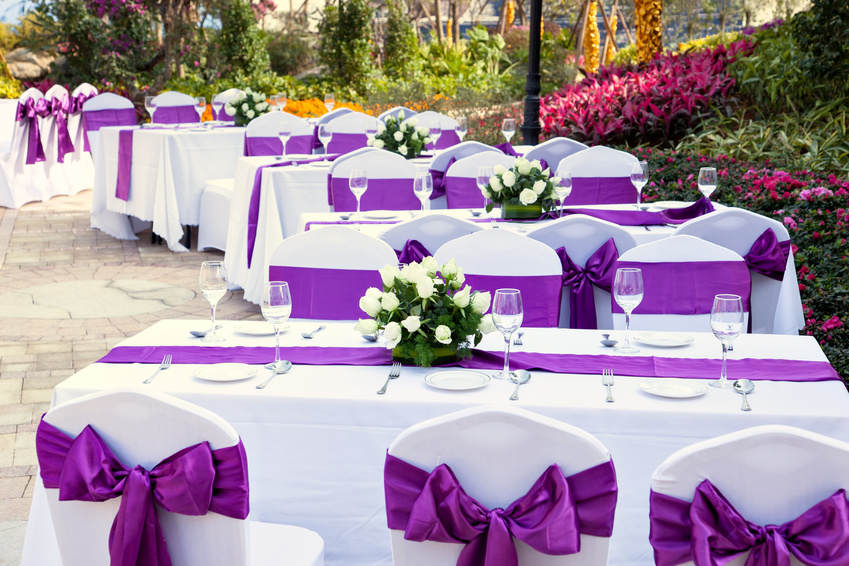 Different Types of Linen Rentals
Decorating your event venue with beautiful linens can be an excellent way to bring that 'WOW' factor. It will add finishing touches to the tone, style, and overall theme of the event. This way you can also make your event memorable as guests often remember the tiny but innovative details.
An event is not only about the food and dance; you can bring a charm to your venue decoration by using beautiful and stylish linens. To give you some ideas, we have listed some popular linen that you can use to create wonderful memories…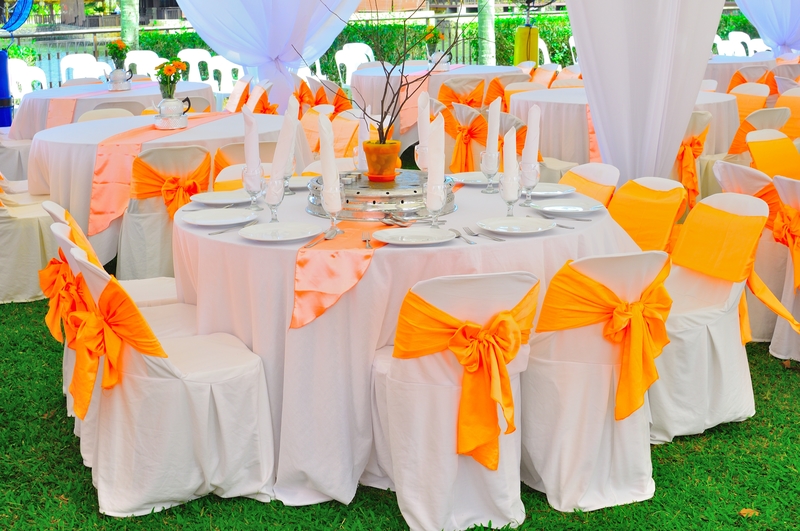 · Table Cloth – It is on the tables where your guests will stay most of the time whether to enjoy the food or have some chat with their loved ones. The tables are also among the most noticeable pieces of the venue. Therefore, it is imperative to enhance their aesthetics by using table clothes. Choose table clothes that suit your event's theme and look super-stylish.
Popular Choices – velvet tablecloths, waterproof tablecloths, sequin tablecloths, round/rectangular/square tablecloths, satin tablecloths, spandex tablecloths, tulle & vinyl tablecloths, commercial-grade linen and more.
· Table Runners – The next thing placed just above the table cloth and runners give a finishing touch to the table covers. Runners are usually narrow or small pieces of fabric placed in the middle to outline of the table. These are often used to place centerpieces and make them stand out. Though table runners are available in many colors, try to contrast.
Popular Choices – Satin table runner, organza table runner, sequin runner, taffeta runner polyester runner, velvet runners, designer table runners, and more.
· Table Skirts – When you use tablecloths, the sides of the table left uncovers and if the table is too simple, this may ruin the entire look. However, using table skirts can make them look completely stunning and also allow your guests to keep their stuff underneath. Choose table skirts wisely so that they elaborate the creativity.
Popular Choices – Polyester table skirts, satin table skirts, sequin table skirts, lace table skirts, ruffled tulle table skirts, and more.
· Chair Covers – Just like tables, chairs also need to be covered using different styles of fabric. Dressing your chairs with elegant chair covers will complete the overall dining appearance. This is also an excellent way of hiding any imperfections of chairs and offer guests with more comfortable seating space.
Popular Choices – folding chair covers, banquet chair covers, premium chair covers, chair cushion, universal chair covers, and more.
· Chair Sashes – These are fabrics attached or wrapped on the chairs or the top of the chair covers. The chair sashes are used to highlight some chairs by making them fancier than any other seats. Sashes can also be wrapped to every chair in the venue to enhance the overall look.
Popular Choices – Satin chair sashes, premium chiffon sashes, lace chair sashes, polyester sashes, spandex sashes, and more.
· Table Napkins – Table napkins play a very important role and available in different fabric type and sizes. Hotels and resorts often provide standard table cloths, chairs covers, and napkins; you may need to provide them on your own if hosting your event at a private place. Choose high-quality table napkins if you want to give your guests the best.
Popular Choices – Linen table napkins, paper napkins, napkin rings, colorful table napkins, customized table napkins, etc.
· Overlays – The cloth decorations where linen is placed above linen to give it a uniform look. Overlays are often used to give dimension to the furniture pieces and create a pattern. There is a wide variety of overlays available and you can also choose from custom or handmade pieces.
Popular Choices – Polyester overlays, satin table overlays, designer overlays, taffeta table overlays, sequin table overlays, 3D risen table overlays, and more.
· Liners – Liners are used to add a deeper feel and texture to the tabletop and, therefore, also known as the base cloth. These fabrics are hidden underneath the table cloths and used to add luxury to the tabletop. While selecting liners for your event, it is important to pay attention to the fabric.
When we talk about linen rentals, there is a wide variety of fabric choices available – from simple to luxurious.
Listed below are some popular fabrics used to make linens…
- Polyester
- Satin
- Damask
- Organza
- Taffeta
- Cotton
- Burlap
What Difference Linens Can Bring to Your Event?
Linens are an important part of every event, both in terms of aesthetics and function. Some of the basic linens include tablecloths, chair covers, overlays, drapes, cushion covers, napkins, table runners, etc. Though the main function of the fabric is to protect guests and furniture from stains and stills, they are now used to bring a luxurious feel to an event.
But even more than that, using linens can bring a whole lot of difference in terms of…
ü Creates a Special Feel – Linens, be it any fabric or pattern, add a special feel to the event. This is the best way to make boring furniture look outstanding and create a beautiful table setting for your guests.
ü Eco-friendly – When you replace paper napkins with linen ones, the environment says thanks. Using cloth napkins helps to reduce paper waste and you can also create a feeling of luxury.
ü Adds to the Protection – Placing mats on the table or chairs protect the surface from stains. Also, they are a quick table décor and you don't have to spend a fortune to bring that wow factor to your event.
ü Quick Transformation – The linens like overlays and table runner quickly transforms the plain cloth into a themed setting. You can also mix and match colors and fabric to create a unique look.
ü Unforgettable Impression – As it is always said that 'the first impression is the last impression', linens help you create a remarkable impression on your guests. People also tend to think that food tastes better when served better.
ü Keeps You Healthy – Wondering how linens can keep you healthy? Fresh linens help defend against germ transfer on used tables and chairs. Therefore, linen covers furniture reduce bacteria transfer as guests come in less contact with dirty tables.
ü Customizing Options – Though linens are available in a wide range of colors, patterns, and sizes, you can get them customized as per your unique needs. You can create a memorable dining experience for your patrons.
Important Things to Know about Renting Linen for Your Event
If you are planning an event, the number of options and decisions to make out there can be countless. So, when you are trying to figure out linen rentals, here are a few things to keep in mind:
Ø Plan a Budget – There is such a wide variety of fabrics and styles available that it is best to upfront about your budget to avoid ending up spending a fortune on linen rentals. Though linens don't have to be expensive, you must know how much you want to spend on this part as there are a lot of other considerations that need attention.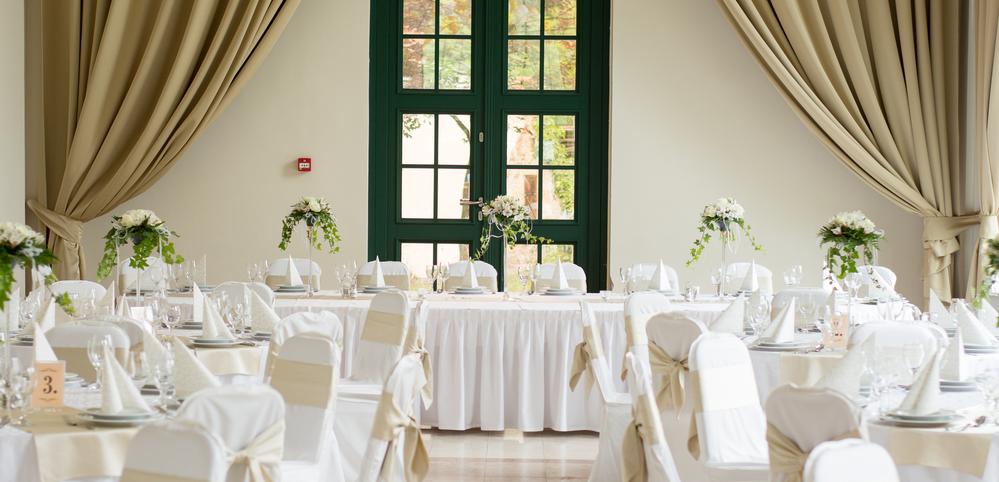 Ø Determine the Details – Linens come in a variety of colors, fabrics, and designs, so choose products that best match your event theme. Some of the popular fabrics include cotton, taffeta, organza, and satin decorated with lace, sequins, and tulle. Determine the size and shape of the linens before reserving the rentals.
Ø Pay Attention to Accessories – Once you have the basics figures out such the fabric, patterns, size, and color, play around with accessories. There is a huge variety of decorative items available that you can use to enhance the look and feel of linens. Laces, tulle, sequins, are some items you can have some fun with.
Ø Decide on Rent or Not to Rent – You may find a way of purchasing cheap linens instead of renting them. However, there's no benefit of buying linens if you want them just for one or two events. Also, used linens may have stains on them as they are washed with regular laundry detergent. You may find it worth to consider rentals over buying.
Ø Find a Reliable Rental Service – Find a rental service that offers linens along with other important things such as tents, furniture, catering, etc. Most rental companies are full-service and provide all the necessary things for a variety of events. However, it does not mean that you cannot consider a company specialized in linens.
Ø Ask for Quotes – Figuring out the price of linen rentals is very important as it varies between services. Ask for a quote from several linen rental companies and compare the prices while keeping in mind the quality and other services. Sometimes it is worth to spend a few extra bucks on high-quality items.
Amazing Tips to Use Linens in Your Event…
When it comes to planning your event, whether it's a wedding reception, birthday, or corporate event, you want everything to be flawless. Linens allow you to quickly transform the entire look and feel of your venue without spending a fortune.
Here are some great tips to use linens and make your event stand out…
v A great starting point is to pick out the best colors. There are many colors available but the best way is to mix and match them to create any style.
v Shimmery fabric or sequin helps you make a statement by creating a unique look.
v Solid color linens will provide a sophisticated yet stylish look to table settings.
v Use specialty linen to showcase the center table and you can further adorn it with centerpieces and flowers.
v Use colored lights to create a twist on the more traditional colors. Lights will give the simple white a colored glow.
v Use black as your base and other colors to accentuate the final look. Colors like royal blue or lime green will pop with black.
v Use prints such as polka dots, checks, stripes, animal print, flowery, etc to give your event a stunning look.
v Rent specialty linen to create over the top elegance and graceful design and use ribbons and drapes to further enhance the look.
v Use beautiful linen napkins on bare tables if you want a minimal yet stylish look for your event.
v Add color and style with table runners or top it off with an eye-catching overlay.
v Use colorful fabrics to add a lot of variety to the décor.
v Use linen with certain types of lace or sequins to add a pinch of glamour to your event.
v Choose the most appropriate size and shape of linen so that it works well for your event.
v Set a tone or theme for your event and try to express your style with linens.
v Do your research and find high-quality linens because they are going to leave a solid impression on your guests.
Apart from boosting the functionality, linens act as beautiful decorative elements. When it comes to linen rentals, there are two options – to rent or buy them. Since buying linens can be expensive, it is wise to rent them from a reliable source.
Whether you're planning an event in the beautiful outdoors or cozy indoors, linens can do wonder…
Are you ready to host an unforgettable event?