8 Companies Leading the Way in Event Tent Rental
Making your event classic is what you want for your upcoming event. The first thing you have in mind before anything is finding an event tent for your outdoor event. Having a tent for your event is very crucial as it will protect your guests from unprecedented weather conditions like rain, scorching sun, or strong winds. Also, you want a tent that will portray a good picture of your event. Therefore, don't be limited to a certain type of tent.
Current, event tents come in different sizes, shapes, designs, and types. In this guide I want to inform you about the best 15 companies you need to know when it comes to manufacturing and renting of event tents.
Hosting a successful event is usually a challenging task. That is why you need to work with a professional in event planning and event tent rental. Hence, Starr tent is here for you. No need to worry how to make your event epic. Just contact them and you will get help of everything you need.
For canopy tent, tension tents, tent pavilions, and other tent accessories you can find them at Starr. Found in USA they have work in different regions that include:
· New Jersey
· New York
· Connecticut
· Westchester County
· Long Island
So, if you are planning to host an event and you are in the above areas then Starr is your best event tent company. If you require century tent, canopy, marquee, flooring, dance floor, and any other event accessory Starr will provide them to you.
Casapinta Exhibitions & Events
Quality, reliability, and efficiency is what you need for your event. And who's the best partner to make your event one of a kind? Casapinta exhibitions & events is your best choice. Found in Malta Casapinta is a company that operates globally. For exhibitions, events, weddings, tent, rental, and conventions then they are the best.
They provide very high-quality tents for any kind of event. You will find different tent structures and designs that will brings a good impression to your event and guests. Therefore, for creative event designs and equipment's then Casapinta is the company to work with.
The Pearl tent company, Complete chillout company, and Arabian tent company are the companies that make up House of Hud. It is found in South East England specifically in Sussex. They have made a name of themselves as the best event tent provider. For Moghul tent, pole tents, pearl tents, other marquee tents, and other types of tent designs you can find them at House of Hud.
Apart from tents you can also get tent accessories like furniture, decorations, décor, and venue styling are the services you will get when you work with House of Hud. Therefore, if you need to hire furniture, lighting, decorations, and other entertainment equipment's you will all get them at this great company. So, to make your upcoming event beautiful so that your guests become entertained then work with them. If you need more information you can contact them.
Planning to host an event in South Florida? Then Grimes event and party tents are here to make your event like their own. Event tents, party furniture, lighting, portable outdoor floors, and other accessories are found at Grimes. Therefore, for any kind of event like:
· Weddings
· Beach party
· Music concerts
· Birthday parties
Also, other events that you are planning for can be handled by them. Making your event amazing then you need a company that will provide every event accessory rather than tents. Furthermore, Grimes has been making events great for more than 20 years. Other items that they provide constitute of tables, chairs, linens, catering services, and other products that you require.
On tents they have the following types.
· Century tents
· Pole tents
· Clear top tents
· Canopy tents
· Peak tents
· Marquees
· Frame tents
· Outdoor party tents
Moreover, you can find any type and size of tent for your event.
Your event needs the high-quality equipment's to make it astounding. You also need products that will make your guests feel comfortable. Then the best place you can get a company that will fulfill your event needs is Classic tents and events. They are found in Best Friend Road, Norcross, Georgia, USA. If you are planning for a corporate event, festival, fairs, galas, or fundraisers in Georgia then they are the best choice.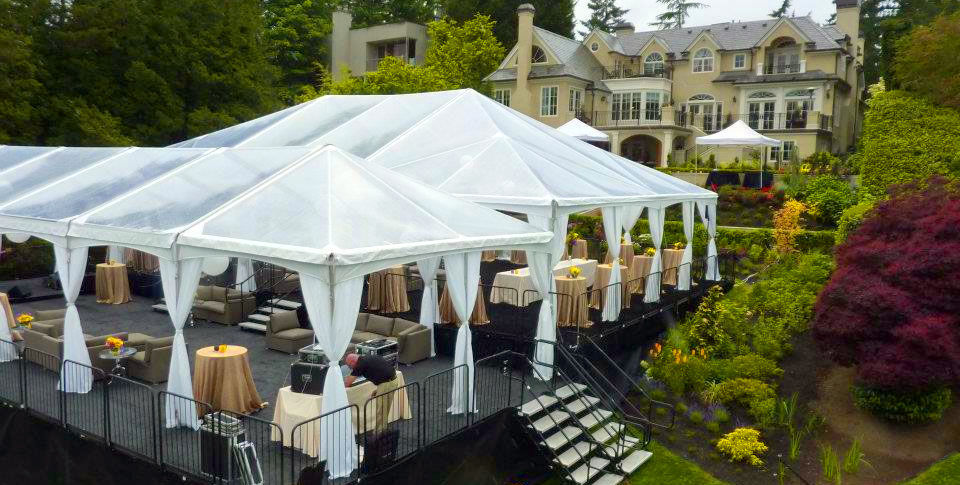 For any type and size of tent for your event you can find it at Classic tents and events. Moreover, you can find accessories, concessions, flooring, and lighting equipment's at this tent rental company. Therefore, for your event needs be assured to get all that at Classic tents and events.
"We supply everything, except your guest", that is what Barry's inform their potential clients. Found in West Bloomfield, South East Michigan it is one of the best event tent rentals you can consult when planning for your upcoming wedding, birthday, exhibitions, festivals, or any other event. They provide high-quality tents and accessories at an affordable price. They began tent renting in 1982 which makes them an experienced company in tent rental.
If you are hosting a large or small event you can get outdoor tents that will make your event fabulous. Rather than tents they also provide other products like tables, chairs, and tableware. All these are important in the success of your event. Thus, if you want your event incredible contact Barry's for more information about their rental services.
Looking for where to the best event tents in Sydney, Australia? Then Pages event hire is an experienced tent rental company. For marquees, marquee accessories, bespoke, pagodas, white roof tent, clear roof tents, multilevel tents, and curved roofline tents are all found at pages event hire. They provide exquisite tent rental services to make your event unique.
Pages event hire has been working for more than 60 years. Which makes them experienced to make your event as colorful and amazing as you would like. So, for your next exhibition or party in Sydney consider working with Pages event hire.
They also provide other event services and accessories like:
· Lighting
· Entertainment equipment's
· Catering equipment's
· Furniture
You can rent them at pages. Don't worry about what kind of event you are going to host because they can handle any type of event. Some of the events they have handled before comprise of:
· Sports event
· Wedding'
· Exhibition
· Industrial
· Festival
· Field days
· Corporate
With pages you are assured that your event will be sparkling and your guests will enjoy themselves.
Working with a company that understands your event needs is what you as a client require. That is why Stuart event rental is operating. If you are in South Bay, East Bay, and Peninsula then Stuart is a company you need to work with.
For draping, event lighting, staging, flooring, furniture, linens, decorations, catering and other event products are provided with Stuart. Thus, to host a remarkable event use event equipment's from Stuart event rental.
| | | | |
| --- | --- | --- | --- |
| Event Tent Rental Company | Website | Location | Contact |
| Starr Tent | | Hamptons/ New Rochelle, New York, USA | info@starrtent.com / 1-800-466-4811 |
| Casapinta Exhibitions & Events | | Malta/ Czech/Libya | |
| House of Hud | | South East of England, UK | info@houseofhud.com / 0800 1935 229 |
| Grimes Event & Party Tents | | South Florida, USA | |
| Classic Tents and Events | | Norcross, Georgia, USA | |
| Barry's Lets Rent It | | West Bloomfield, Michigan, USA | (248) 855 0480 |
| Pages Event Hire | | Sydney, Australia | |
| Stuart Event Rental | | South Bay/Peninsula/East Bay - USA | (408) 458 5186/ (510) 246 3290/ (650) 318 6520 |
Advantages of Event Tent Rental Companies
· Event Planning
Planning for you event can be challenging. That's why you need to work with an event tent rental company. They will help you in ensuring your event becomes a success.
· Variety
Hiring a tent rental company gives a variety of tents to choose from. You require to different designs to choose from. And this you can only find at a tent rental company.
· Zero Maintenance Fee
Purchasing a tent for your event will require you to set aside some cash for future maintenance. This is not only for tents but also for other rental equipment's.
· Cheap
Imagine of purchasing all event equipment's. Obviously, it will be expensive and you may end up not purchasing all items. However, if you hire tents and tent accessories from a tent rental company the cost will reduce.
· More Services
With a tent rental company, you are assured that you get more services for your event. Most company's provide catering, entertainment, decoration, furniture, and other event services that you require for your party.