How To Find Wholesale Marquee Tent
Suppliers Near Me?
Are you planning on starting a marquee tent business but have no idea on how to get started? Don't worry – most people who are starting out usually have so many questions. In this article, we'll do our best to answer as many of them as possible.
There are hundreds of thousands of suppliers found in different parts of the world. While some of them are amazingly dependable, others not so much. Finding a reliable wholesale supplier for your business is the most important thing if you want your event tent business to be successful. A supplier is more like a business partner; a good one will set you up for success while the wrong one will jeopardize your business. Keep reading this comprehensive guide that will help you find great wholesale marquee tent suppliers without breaking a sweat.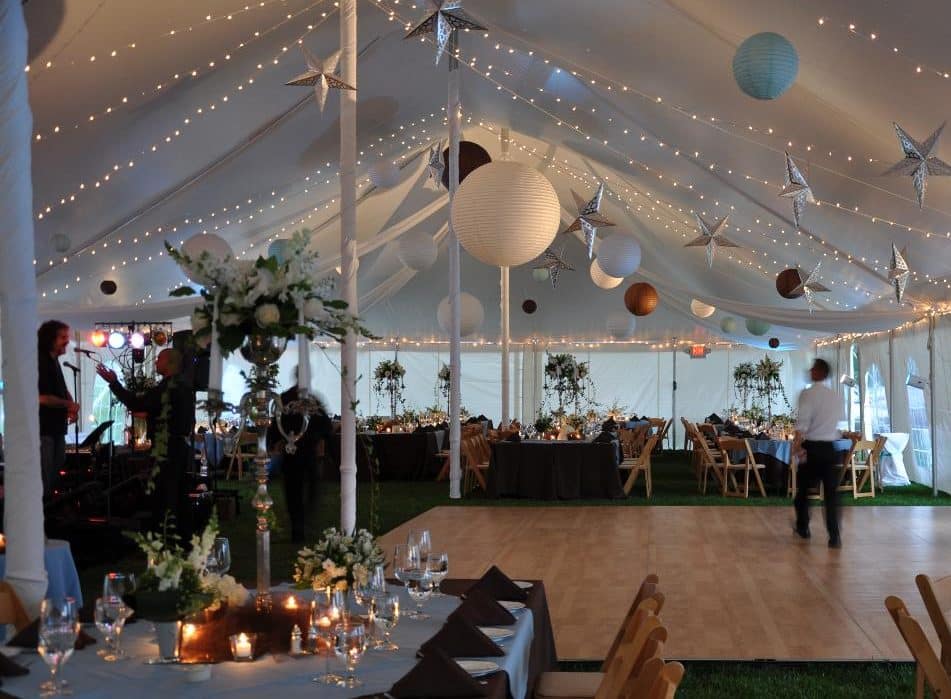 Choosing The Right Tent Supplier That Fits Your Business Model
The type of tent supplier you choose basically depends on how your business is set up. Let us look at the different types of suppliers who offer different types of services. There are three general categories into which suppliers can be divided. They are:
1. Manufacturer
The term manufacturer refers to a company that makes the tents from scratch and then sells them to sellers. Tent manufacturers usually offer their customers very low prices although they may get quite costly if shipping costs are added.
If you have special needs, you can ask the tent manufacturer to customize the tent to fit your unique specifications. If you're interested in 10x20 canopy tents, they'll sort you out
It's not uncommon for you to encounter minimum order quantities (MOQ) requirements. This means that you have to make bulk purchases at a time so you need bigger financial investment. The biggest advantage of this model is that you make significant profit margins.
2. Wholesaler
The term wholesaler refers to a company that gets tents directly from the manufacturer and then resells them to retailers at a slightly higher price. The wholesaler buys the tents in bulk and, therefore, gets them at the lowest possible prices.
Most tent sellers source their stock from wholesalers. All you're required to do is pay for the tents upfront and then the wholesaler ships the tents to your address. Buying the tents in wholesale means that you still have the chance to negotiate lower prices and so your profit margins will be higher but not as high as compared to when buying directly from a manufacturer.
When sourcing the tents in wholesale, you have two options. You can either buy the tents domestically or from overseas suppliers. Here is the difference between the two options:
· A domestic wholesaler takes care of all the hassle of importing the tents from the manufacturer. You do not need to deal with shipping and customs. Buying from a domestic tent wholesaler saves you so much time. You can also get the tents by searching for companies that offer party rentals near me.
· Although buying from overseas manufacturers takes a lot of work and time, it really does pay off. The labor costs overseas are very cheap so the prices are unbeatable. After you have established good relations with a wholesale tent supplier, it becomes smooth sailing from then on. You'll be at a high advantage and be able to offer your marquee tents at competitive prices.
3. Distributor
A company that deals in the distribution of tents is also referred to as a broker. Distributors are also known as jobbers. They buy their tents from different manufacturers, store them in their warehouses and then sell to retailers.
Although the distributors' prices are quite high, buyers can purchase smaller orders that are from different manufacturers. The package is delivered quickly and this compensates for the higher per-unit cost.
What's The Difference Between Buying Tents In Wholesale And Retail?
When you get your tents from wholesalers, they act as middlemen between you and the manufacturers. While buying in wholesale allows you to pay a discounted price for the tents, buying in retail doesn't.
The retail price is usually higher and so you won't be able to make a very good profit margin. The retail price varies from one business to another depending on the profitability and revenue targets. Also, retailers mostly run "tent rentals near me" businesses since they're nearer to their customers.
Buying your tents in wholesale means that you have to meet their MOQ. On the other hand, buying from a retailer does not have any quantity restrictions.
Where to Find Reliable Wholesale Marquee Tent Suppliers
Most tent suppliers with a wide range of product options are based in China. Finding a good tent supplier is not an easy task. However, it's not as difficult as you think either. If you know where to start looking, you'll save so much time in your search. Here are some of the places that you can
look:
1. Networking
This is a great way to meet fellow entrepreneurs who are in the tent business like you. If you know of events where these business people meet, purpose to attend and it might just turn out to be the best platform for you.
2. Trade shows
Trade shows are industry meetings or exhibitions where suppliers display the products that they have for sale. This is another great way to find dependable tent suppliers. The shows could either be held in your area or overseas. Trade shows make it possible for you to inspect the tents to see their quality before committing to an order.
3. The Local Chamber of Commerce
If you have no clue whatsoever on where to start, your local chamber of commerce would be a great lead. In the local chamber of commerce, you may also find suppliers who deal in other tent-related industries such as the wedding arch rental business.
4. Online Marketplaces
There are plenty of websites on which you can find manufacturers and wholesalers. These websites feature messaging platforms that make it very easy for buyers to get in contact with suppliers from different parts of the world.
These online marketplaces include AliExpress, Alibaba, eBay, and Amazon. They make it very easy to browse specific products and designs that you're looking for. You can filter products based on what they look like, you can find pictures, and you can also get the supplier's information.
5.
Google And Other Search Engines
This is probably the easiest way of finding suppliers near you or those who are abroad. Just key in a query and hit "search." You'll quickly gain access to thousands of vendors in the specific niche by keying in a specific query such as "table rentals near me."
Once You Have Found Potential Marquee Tent Suppliers, What Next?
Generally, the main aim is to find a good supplier who delivers on time and has reliable communication skills among other perks. After you have narrowed down your options to just a few potential vendors, there are a couple of other things that you need to do before you finally settle on one. Here is what you should do:
Step 1: Contact Your Supplier
When you're reaching out to potential suppliers, keep in mind that most of them do not want to have their time wasted. Always go straight to the point and tell them what you want using proper etiquette and coherent language to show your level of professionalism.
Feel free to ask relevant questions that let you know if the tent supplier has the specific products that you are interested in. Communication could be via phone, e-mail, Skype, or even face to face.
To ensure that you're only getting the best deals, make contact with several suppliers and make comparisons. Although this might be time-consuming, it will help you find the best possible deal.
Step 2: Avoid Middlemen
Some suppliers have defined supply chains and systems which include distributors. These distributors are middlemen and dealing with them will most probably raise your costs as compared to if you were dealing directly with the supplier.
If you find yourself in a situation that the other party cannot fulfil your needs, ask that they give you recommendations. If they're good, they'll give you a full list of reputable tent manufacturers or wholesalers that you can work with.
Step 3: Ask For Samples
Although not every supplier you initiate communication with is willing to provide you with a sample, the practice is becoming more and more common. If for example, you want to venture into the wedding market, ask the supplier to send a sample wedding tent so you can see if it matches your needs.
Asking for a sample will help you clarify a lot of things. For starters, there's no way you can start selling products that you haven't seen or touched. Again, receiving the sample helps build trust between you and the supplier. Lastly, the duration in which the sample gets to you helps you estimate how long the real order will take to get to you. Expect that the supplier will ask for some sort of payment especially to take care of the shipping.
Step 4: Negotiate For Better Prices
If you feel that there's a way you could benefit the supplier, use that as a bargaining chip and as for a discount. For example, show how the supplier will benefit if you introduce their products to new markets. Alternatively, you could mention that their competitor offers more affordable deals.
Even a little discount per unit could end up to be a huge saving for you at the end of the day.
What Makes A Good Tent Supplier?
Many people, when looking for a good supplier, fail by focusing on only one trait: price. While this is hugely important, it's not the only factor that you should consider. There's more to a good supplier that the prices they offer. In addition to the pricing, here are other factors that make a good supplier:
1. Price
The price of the tents determines how many of them you can get for your business. When you buy the tents in wholesale, you buy in bulk and have to meet a specific MOQ. This means that you will need quite a large amount of money to make the purchase.
2. Reliability
The reliability of a supplier is another important consideration to make. A reliable supplier ships the right quantity, on time, and well packaged so that they arrive in good shape. In the event that something unexpected happens, the supplier should take responsibility and take the necessary action.
3. Stability
A stable tent supplier has been in business for a long time and also has long-tenured senior executives. Another indicator of the company's stability is a solid reputation from other customers.
4. Location
The further away the supplier is from you the longer it takes for your order to reach you. If you need the tents to get to you more quickly, it'd be wise to find a supplier who isn't very far away. When you're bringing in big tents, you might end up paying higher shipping costs because the tents will be heavy.
Find a "back-up" supplier who is closer to you to preserve cost savings and ordering flexibility. Splitting orders among two suppliers provides you with a backup.
5. Organization and Competency
You want a supplier who can offer a well-detailed inventory with everything on it being well-labelled. Again, the supplier should have a team of well-trained employees who are eager to work with you and grow your business.
What Are Some Of The Best Questions To Ask A Tent Supplier?
As we mentioned earlier, no supplier wants to have their time wasted. It's, therefore, best if you keep the number of questions you intend to ask to a minimum. If you ask too many questions you may seem nagging and will also look inexperienced.
The questions you ask should help you get as much information about the supplier as possible before committing to do business together. Some of the questions that you should ask the supplier include:
1. What's the company's background?
2. What services do they provide?
3. Are the products that you're interested in available?
4. What requirements do you need to meet when placing an order (MOQ)?
5. How much is the shipping cost and do they take care of it?
6. What payment options do they accept?
7. What are their return and refund policies?
How To Request A Quote From A Tent Manufacturer
The process of requesting a quote from your supplier requires you to enquire about the price, the MOQ, potential bulk purchase discounts, hidden fees, and payment terms and conditions.
1. Price
This is the general per-unit price. If you're buying in bulk, you can negotiate discounts and a lower per-unit price. When you receive the quote, you'll know what the per-unit price is and if there are any additional costs.
How much do the prices for different items vary based on their size? Is a small tent priced the same as a large tent?
2. MOQ
Find out if the prospects have a MOQ for the specific tent designs that you are interested in. Most manufacturers and wholesaler have a minimum order quantity requirement that they set so that they can be able to run their company without incurring loses.
3. Turnaround Time
Find out how long it'll take for the tent supplier to process your order and get the tents delivered to you. Short turnaround time is an important part of service. For this to happen, the supplier needs to have an efficient system for processing orders and shipping them internationally.
4. Payment Terms
You should also ask about the supplier's payment terms and methods. Be very clear about it before committing to a supplier. Find out if they accept credit cards or if you can do a direct bank transfer.
5. Product Samples
Although asking for samples isn't very much related to the quote, it is something you should ask for before deciding on which supplier you want to work with. Seeing the sample and actually feeling it is an important part of quality control.