Outdoor Event Tent: Understanding the Different Tent Types for a Party or Wedding
Want to be party-ready?
Getting the party started in the great outdoors can be challenging as a lot of decisions are involved such as renting or buying a tent, catering, furnishing, decoration, and much more. However, hosting an outdoor event can be enjoyable with our guide to choosing that perfect party tent. The natural setting has the potential to be beautiful and personalized affair that everyone will want to cherish for years.
Often the most beautiful setting for hosting any event or party is the great outdoors. This is where you can celebrate in the lap of nature and have a good time with your family and friends. When you are planning to host an outdoor event, tent rentals will have you covered for any type of events such as the wedding, birthday party, anniversary party, reunion, or corporate event.
Whether you are planning to throw a party in your backyard or a beautiful garden, the tent options are countless. Tents are not just for a rainy forecast but have become an integral part of outdoor events. Apart from providing much-needed protection from the weather, it also serves as an outstanding backdrop for the photographs.
First, why rent a tent, to begin with? It is because there is no better place to celebrate any special day than outside and it provides you with a blank canvas where you can draw anything. A tent is something that can be used to create any theme and decorated in several ways.
However, the specific type of tent you will need depends on the kind of event, number of guests, location, and of course your preference and budget. As far as different types of tents are concerned, a surprising number of options are available to choose from.
Before jumping straight to the different types of tents for outdoor events, let's discuss some basics of renting a tent such as cost, the type of event, etc.
How much does it cost to rent a tent?
So you've got a function to put on. Wondering about the cost of renting a tent? The cost of renting a tent may vary depending on the type of tent, square footage, location, and total hours. It may cost as little as $100 to rent a tent for one day but this will get you just 100 square foot space which is enough for 8 to 10 guests. However, if you want to accommodate 20 to 40 people, you will have to space around $350 to $500 for a 400-600 square feet tent size.
The more square feet you need, the more you will have to pay. For instance, $500 to $1,500 per day for 1,200 square feet of space and so on.
What types of outdoor events are covered?
Well! An outdoor tent can help you organize any type of outdoor events such as a wedding, a reception, a birthday party, an anniversary party, a festival, a music concert, a fair or market day, a cultural day, a sports event, a corporate event, a commercial event, a charity event, and much more.
Before you dive into dreaming up your party or event, know the most popular types of tents available in the market.
Types of Tents – Transform a Raw Space into a Functional Setting
When planning a special celebration, there is often no better place than the great outdoors. Apart from having a perfect backdrop for photos and functional space for hosting your event, you can customize the entire space as per your preference.
With so many different types of tents on the market, it can be challenging to choose the best for your outdoor event. To help you understand the different types of tents and choose the best for your next event, we have listed the most popular tent types…
ü 10x10 Pop Up Tent – These tents typically pop into a specific shape and come with pre-installed poles. In simple words, this type of tent pops up into shape when it is unfolded and, therefore, a convenient choice for small events. However, these tents are just meant for casual get-to-gather, but not for big events as they do not protect against strong winds. It can either be a canopy tent or a gazebo tent.
ü Frame Tent – A common option for weddings, parties, and corporate event as these types of tents can be set up on a variety of surfaces including grass, decks, and pavement. Talking about the basic structure, they are freestanding which means no center poles are required for support. The obstruction-free layout of the tent makes it an ideal choice for large events. Also, they provide an open floor plan that can easily be customized.
ü Stretch Tent - Unlike a traditional pole marquee tent, a stretch tent is a free-form fabric structure that can be stretched to make a variety of shapes. The type of tent is made from a stretch fabric and offer outstanding flexibility of creating an endless variety of shapes. The tent fabric is an incredibly strong nylon filament fabric offering protection against water and UV rays. It can be used as a garden tent as the surface area it covers is huge.
ü High-Peak Tent – These eye-catching tents a high peak or a triangular top that looks great. These types of tents are commonly used for corporate events like product launches and booths at community events like fairs and festivals. A high-peak tent is an affordable and versatile option that can be used to host a variety of events. It can also be customized as per your specific requirements such as printed with your company logo.
ü Pagoda Tent – Available in various designs, colors, textures, and sizes, a pagoda tent is a versatile solution for small to medium-sized outdoor events. It is made of an aluminum frame structure with heavy base plates. These canopies are often used by high-end resorts, branding & advertising, events, and exhibitions because of its flexibility and durability. Also, the tent is UV resistant and can be a backyard tent.
ü Pole Tent – As its name suggests, the pole tent has the framework supported by one or several poles. It is generally installed over the grassy surface instead of the concrete one as the poles need to be staked into the ground. As it has a big showy top, it is ideal for events like weddings, receptions, birthday parties, and corporate events. It also gives quick and easy protection from the sun, winds, and rain.
Outdoor events can be delightful and memorable when you choose the right tent. All you have to do is consider a few things such as the number of guests, kind of climate, extra space for floor and furniture, time of the event, location, kind of surface, etc. Using these basic guidelines and having a bit of understanding about different types of tents will give you a good start.
Tent Air Condition – A Must-Have for Sunny Days
Choosing an outdoor tent involved details that we often forget such as the air conditioner. Wondering can a tent be air-conditioned? Tents neither have electric power, nor an in-built cooling system but yes they can be air-conditioned. All you need is a generator, air conditioning units, and a campsite with an electric hookup. The conditioned outdoor air can be directed up or down to avoid blowing directly on guests.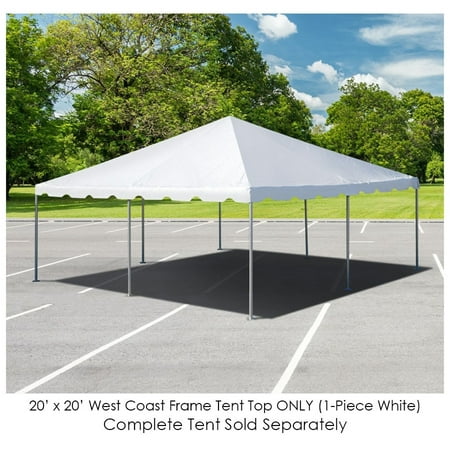 There are some tents available these days that come with air conditioner port for easy and quick installation. A lot of companies provide the air conditioning set up along with their tents. They also provide services like transportation, installation, and removal of the tents along with the accessories like air conditioners, lights, heaters, etc.
Top 10 Suppliers to Buy or Rent Tents
An outdoor tent needs to be spacious enough to accommodate your entire guest list, plus elements like catering, dance floor, sound system, decoration, etc. Though a tent is manufactured for practical functions, they also help create the right atmosphere for your event.
If you're looking for a perfect tent to set the right mood, here are some suppliers you may consider for your next event…
1. Cape Tents – The Company specializes in supplying and installation of Bedouin-style tents for events like wedding receptions, corporate functions, parties, etc. They have a wide selection of stretch tents that are available in different sizes, styles, and colors. Also, the tents are ideal for both indoor and outdoor events.
2. Freeform Tents – Specialized in making stretch tents, the company offers a wide range of tents for various private and commercial events. You can either buy stretch tents or hire one for your event. The tents are all 100% waterproof, fire-certified, and properly maintained. Also, they come in many styles and sizes to suit your specific needs.
3. The Pearl Tent Company – A marquee hire company offering the UK made white canvas marquees for outdoor events. The tents categories include dana pearl, lulu pearl, oyster pearl, the round oyster, lulette pearl, mini pearl, and more. The tents are designed to suit both traditional and contemporary settings.
4. Raj Tent – Known for designing and manufacturing a stunning range of tents, the company offers some outstanding designs to choose from. The different types of tents are available for different types of events such as weddings, parties, festivals, etc. Some of the popular categories include Indian Tent, Raj Tent, Royal tent, Garden tent, and more.
5. Beautiful World Tents – This family-owned and run company is known to offer personalized services. From different types of tents for outdoor events to a huge range of accessories, you can get anything personalized as per your specific needs. Explore some popular tents like tipis, bell tents, etc.
6. Boss Tents – The supplier offer a wide range of tents and accessories that are ideal for both private and corporate events. If you are looking for tents, explore some of the popular styles such as frame tents, peg & pole tents, stretch tents, storage tents, and aluminum tents.
7. Sperry Tents – Being one of the leading suppliers of outdoor tents, the company provides some stunning designs and styles to choose from. They also provide event planning services to help you with everything related to making your celebration memorable. Explore tents like handcrafted sailcloth tents, dome tents, etc.
8. LP Outdoors – This particular tent supplier provide customized designs when it comes to outdoor tents. Also, the company is known to design tents for large events like Commonwealth Games, Horse Races, Olympic, Music Concerts, Gala Events, and much more. This is the best place to look for tents for huge events.
9. Sky Tents – With so many branches in South Africa, the tent supplier offer a wide range of tents that come in different sizes and styles. Explore products like frame tents, stretch tents, peg & pole tents, alpine tents, pagoda tents, and more. Also, you have your tent custom-designed as per your budget and needs.
10. Tentickle – This is a place to look for unique tent designs for events like weddings, anniversaries, birthdays, corporate parties, and more. The company specializes in Bedouin-style tents and luxury tents. They also provide installation services in certain locations.
Top 10 Outdoor Event Tent Suppliers
No.

Company/Supplier Name

Products/Services

Location

Contact Details

1

Cape Tents

Tent Hire

Cape Town, South Africa

Tel: 072-764-6226

Email: info@capetents.co.za

2

Freeform Tents

Buy/Hire Tents

Cape Town, South Africa

Tel: +27-21-709-0034

Email: info@freeformtents.com

3

The Pearl Tent Company

Luxury Marquee Hire

UK

Tel: 0800-774-7534

Email: info@thepearltentcompany.com

4

Raj tent

Traditional Tents & Accessories

Rajasthan, India

Tel: +91-94133-29270

Email: enquiry@rajtent.com

5

Beautiful World Tents

Tents & Boutique

UK

Tel: 01403-741299

6

Boss Tents

Tents & Accessories

Durban, South Africa

Tel: +27-031-465-4604

Email: info@bosstents.co.za

7

Sperry Tents

Tents & Event Planning

USA

Tel: 1-888-825-7542

Email: info@sperrytents.com

8

LP Outdoors

Tents & Accessories

Guangdong, China

Tel: +86-186-6644-0599

Email: info@lpoutdoors.com

9

Sky Tents

Tents & Custom Designing

South Africa

Tel: 076-547-1564

10

Tentickle

Bedouin & Luxury Tents

Cape Town, South Africa

Tel: +27-21-593-6918

Email: info@tentickle.co.za
Choose Us to Make Your Outdoor Events Memorable
At 1000sku.com we understand the importance of buying or renting the right tent for your event. Therefore, we provide a wide range of specifically crafted tents to meet your specific requirements. Apart from being aesthetically pleasing, our product range which includes both tents and accessories also provide full functionality.
Our Aim
We aim to transform the simple-looking spaces into something that you can flaunt. To make this happen, we help you add that 'wow factor' to your event by selecting our tents and accessories.
Whether you are planning a backyard celebration or a big garden party, we are here to help. Let us make your events memorable…
Give us a ring or drop an email to learn more about our offerings…