Party Rental Guide – How to Make Your Event a Successful One
In today's world, nearly any atmosphere or theme is possible in a party or event with the help of the right supplies. Party rental companies can provide almost everything that is required to make any event a big hit. From a beautiful 10x30 party tent and decorative items to party halls and supplies, they can provide you with everything for an ultimate event. For those who are planning or perhaps helping to plan one for a wonderful party, this party rental guide might help.
To begin with, let's check out some popular party rental companies offering a wide range of products for a variety of events. Here we go…
Top 5 Classic Party Rentals near Me
1. Let's Party – This can be the right place to look for party rentals near me such as costumes, catering equipment, decoration, jumping castles, and much more. You can also get the wall and table décor customized as per your preference and needs. Isn't it great?
2. Parties to Go – If you are looking for a wide range of event rentals such as audio/visual, props, linen, lighting, catering, games, tents, sound, etc, this is the right place to explore. Get customized party rental packages to satisfy your specific needs.
3. Australian Hiring – This is the platform to find a huge variety of party supplies such as tents, furniture, bar tables & stools, lounges, lighting, glassware, flooring, and more. The company also provides event planning and styling services to their clients.
4. Event Prop Hire – This party rental supplier specializes in offering an exclusive range of party supplies which includes games & photo props, screens & fences, backdrops, trees, plants, furniture, entranceways, booth & stalls, bars, etc.
5. Funcart – Explore a wide range of party rental products in different categories like decorations, dining, adult party, baby occasions, festivals, return gifts, costumes, and more. Find some interesting products and enjoy fast international shipping.
No.

Party Rental Company/Supplier

Products/Services

Location

How to Contact

1

Let's Party

Party Supplies

South Africa

Tel: +278-765-48055

Email: party@letsparty.co.za

2

Parties to Go

Special Event Rentals

China

Tel: 541-485-5587

3

Australian Hiring

Parties & Events Supplies

Australia

Tel: 08-8276-2250

4

Event Prop Hire

Party Supplies & Props

UK

Tel: 01937-222-777

Email: enquiries@eventprophire.com

5

Funcart

Party Supplies

India

Tel: +91-98713-83006

Email: contact@funcart.in
Here's a tip – Always do your research before choosing any party rental supplier and your research should be based on your exact needs and budget.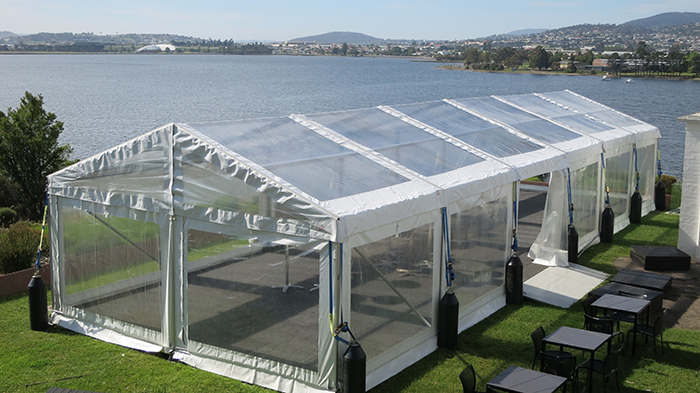 Different Types of Tents
1. Frame Tent – Being a popular choice these days, a frame tent offers impeccable functionality and durability. Though it has a simple design that uses a metal frame to support the tent, it consists of a heavy-duty metal framework. Furthermore, it can easily be installed on most solid surfaces like decks, patios, pavement, etc. The exposed metal can be used for tent decoration such as drapes, flowers, lanterns, etc. The tent is ideal for events like weddings, birthdays, anniversaries, cocktail parties, corporate events and more.
2. Pop-Up Tent - Pop-up tents pop into a certain shape when unfolded and this flexibility makes them suitable for instant applications. The type of tents is relatively new to the industry but gaining huge acclaim with outdoor events. Coming to its design, the framework includes spring-loaded poles that are very lightweight. Therefore, the tent is super convenient to use and quick to set up. Also, there are not many poles to mess with which makes the tent a perfect solution. A pop-up tent is ideal for events like festivals, reunions, birthdays, corporate meetings, and more.
3. Stretch Tent – It is the great flexibility and durability that makes a stretch tent different from other types of tents. The fabric can be stretched to make a variety of shapes and, therefore, the tent can be used to adorn any space or location. These types of tents come in a wide range of sizes and styles to suit a variety of applications. Though they are easy to erect, they may require professional assistance for proper installation. Weddings, receptions, festivals, parties, sports events, concerts, corporate events, and commercial events are some events where stretch tents can be used.
4. High-Peak Tent – A high-peak tent has a peaked top offering a cozy environment for guests on any different occasion. As far as a general design is concerned, these types of tents have a single central pole that helps create a high peak. The framework is supported by cross cables that extend from each corner tube. Also, the tent is easy to install and affordable as compared to other options available on the market. The peaked top gives a feel of a spacious area and, therefore, idea to host events like flea markets, carnivals, festivals, parties, etc.
5. Pagoda Tent – Due to their flexibility and durability, pagoda tents are gaining immense popularity these days. As far as the design is concerned, these are basic structures with not a very high peak. They are aesthetically pleasing and do not involve a complex framework which makes them an appropriate choice for different occasions, regardless of the type. It can also be used as a backyard tent for hosting small parties, weddings, reunions, corporate events, etc.
6. Pole Tent - A pole tent has poles from the ground to support the entire framework that is also used to support the tarp. As there are a lot of poles used especially the center poles, they form a high peak that looks great. As these types of tents involve poles as support, they can only be installed soft surfaces like grass, not hard or solid surfaces. As far as the applications are concerned, a pole tent can be used at all types of private, corporate, and commercial events.
7. Dome Tent - A continuous air structure with one or more blowers attached and running at all times. These are more like inflatable tents that need to be operated using blowers. As far as the basic design is concerned, a dome tent has a rectangular floor and two poles running from one corner to the diagonally opposite corner. The kinds of tents are available in many different sizes, from lightweight tents to heavy-duty tents.
8. Circus Tent - It is a canvas tent used to provide shelter to the audience at a circus performance. The fabric of this heavy-duty tent is made of materials like nylon, cotton, polyester, etc. Most large circus tents are made of artificial fiber and often erected using cranes. These types of tents are supported by poles and ropes and mostly used in circuses. However, they can also be used for hosting carnivals, festivals, concerts, etc. as they come in a variety of different sizes, styles, and shapes.
9. Inflatable Tent – As the name suggests, inflatable tents use inflate beams and pumps up to gain a specific structure. These kinds of tents inflate into a certain shape and size and instead of having traditional metal or plastic framework, have inflatable beams. The material of these tents is waterproof and fire retardant. They come with an electric pump to blow air so that the tent can inflate and form a structure. It takes only a few minutes to set up an inflatable tent, making it an ideal choice for instant events.
Party Supply Rentals – Things that Make a Party Successful
Looking for party supply rentals near me?
A right amount of party supplies is required to make any event functional and memorable. Here is the list of some party essentials that you may need if you are planning to host a party…
- Furniture
- Props
- Entertainment
- Linens
- Arch
- Flooring
- Stage
- Lighting
- Décor
- Cakes & cake stands
- Centerpieces
- Audio/Visual
- Bars & bar stools
- Candles & lanterns
- Balloons
- Canopies
- Catering equipment
- Serve ware
- Glassware
- Display items
- Electrical equipment
- Carpets & rugs
- Games
- Heating/Cooking
- Structures
- Inflatables
The above-mentioned are just a few party essentials; you can make your list based on your exact requirements.
Here's a tip – Before investing any money, be prepared with a list of items you need for your party and choose things as per your budget. There may be chances to get overwhelmed while looking at the options but there's no point in spending a fortune on unnecessary items.
Party decoration Rentals – Ways to Transform a Plain Space into Something Glitzy
Decoration has become an integral part when we talk about parties and events because it is the only way to transform the simple, plain space into something unique or luxurious. There are many ways you can decorate a party gazebo and here are some of the most popular party decoration rentals…
v Install green plants inside or outside the tent!
v Use colorful balloons to bring the fun!
v Hang silk flowers wreaths!
v Add a beautiful backdrop with a flower wall!
v Use a custom chalkboard menu!
v Install floating floral or paper lanterns!
v Use garland of greens!
v Bring charm with a tassel garland!
v Use linens to boost the aesthetic value!
v Install golden strings or oversized flowers!
v Go for a mix of table shapes & sizes!
v Go vintage with timeless classic things!
v Use candles or chandeliers to light it up!
v Add a photo booth to entertain guests!
v Use different party props to bring the fun!
Decorating the venue according to a particular theme can make a whole lot of difference. You can create a stunning atmosphere by using the right party equipment and accessories. All you have to do is some planning before you pick the party rental products.
Party Equipment & Furniture Rental
Whether you are looking to host a small party or a gala event, you will need party equipment and furniture to make it functional. No party is complete without appropriate supplies as it not only boosts the functionality but also adds to the beauty.
As far as party supplies are concerned, they are available in abundance and here we have listed some most essential ones…
ü Tables & Chairs
ü Linens
ü Dance Floor
ü Lights
ü Tent Air Conditioner
Party Game Rentals – Add Fun to Your Event
Party games are a great way to add fun to your event and keep your guests entertained throughout. Whether it's an adult party or a kid's party, games can transform the entire feel of your event. Party game rentals can be used for backyard parties, garden parties, picnics, school and church festivals, corporate events, weddings, birthdays, carnivals, and other events.
Here are some popular party game rentals that you may consider for your next event and make it memorable…
- Jumping Castles
- Wet & Dry Slides
- Obstacle Courses
- Bouncers
- Photo Props
- Pop Shots Basketball
- Air Hockey
- Giant Twister
- Giant Word Find
- Giant Coloring Book
- Ping Pong Table
- Arcade & Console Gaming
- Tic Tac Toe
- Wooden Dice
- Virtual Reality
By including some interesting games, you can set a fun mood and entertain your guests to their expectations. This will be an amazing experience for your guests that they will remember for years.
Rent Sound System for Party near me
Whatever your requirement is, you can rent a sound system for your party and there are many companies provide you the appropriate type of sound equipment. Most of these sound rental companies furnish you with several options so that you can rent as per your requirements and budget. They also provide on-site engineers and operators to assist you with sound or in case of any technical issue.
From simple small sound systems to big conferencing systems, the rental companies provide an array of options. The following are some of the sound and entertainment essentials that you may consider…
- DJ Equipment
- Speakers
- Audio-visual equipment
- Lighting
- Mirror/Disco Balls
- Karaoke System
- Wireless Headphones
- Performer System
- Dance Floor
- Cables & Stands
While considering sound on rent, choose high-quality equipment to get the best of audio and video. This will be going to have a huge impact on your overall preparation as most people these days prefer dancing and live performances over other activities…
Party Room Rentals – Best Place for your Best People
A party room is something quite important and it provides a base to organize everything right from the catering and decoration to entertainment. Though locating a party hall is not a difficult task, getting the best for your event is crucial. When planning a party, the importance of finding the right venue or hall cannot be overlooked. It is an extremely important factor in deciding the success of any party or occasion.
Here are some tips for choosing the right party room rentals…
ü Choose the most reliable and reputed venue.
ü Evaluate customer service and responsiveness.
ü Determine your needs before booking a party room.
ü Know the number of guests you are expecting to choose an appropriate room size.
ü Make sure that the room is accessible and ventilated.
ü Start looking for a venue 3-4 months in advance to avoid the last-minute rush.
ü Look for a party room within a reasonable distance from most guests' places.
ü Make sure that the venue has a parking facility.
ü Ask for the hosting capacity and minimum spends.
ü Find what services and amenities are available.
ü Look at the existing décor and ambiance of the room.
ü Make sure the service provider has all the right supplies and professional staff.
ü Make sure that the party hall has outstanding catering.
Here's a tip – Choose a party room that best fits your needs!
Be prepared and host an outstanding party!